Assessments and analyzes to be carried out to determine the reason for the decline in fish catches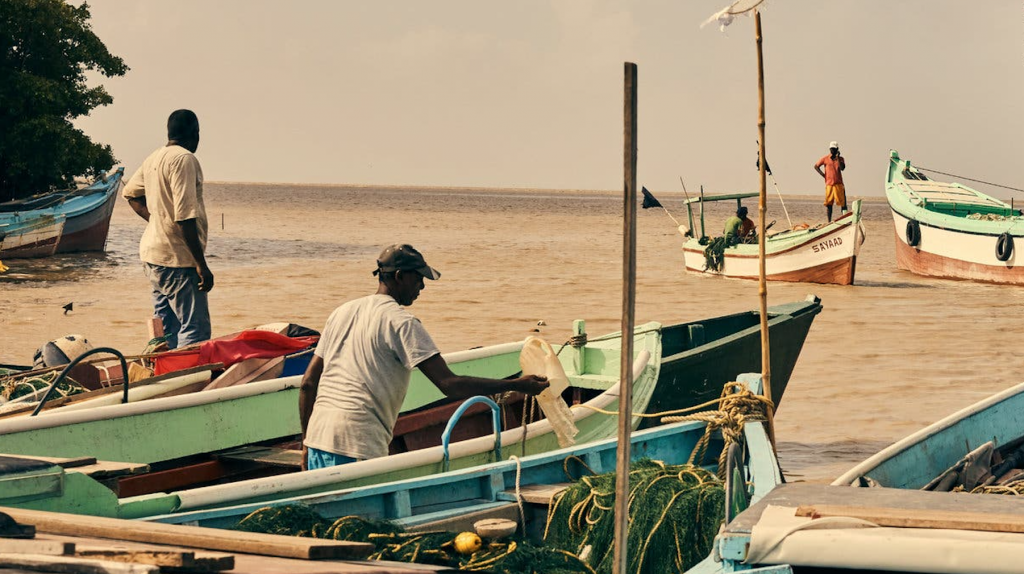 Agriculture Minister Zulfikar Mustapha met with stakeholders in the fisheries sector on Wednesday to discuss some of the problems encountered and ways the government could help find a resolution.
During the meeting, fishermen expressed their concerns about the drop in catches they are experiencing and its effects on their ability to support their families.
After listening to the fishermen, Minister Mustapha concluded that there had indeed been a notable drop in catches over the years and that the government was completely in agreement that the necessary analyzes be carried out to determine this. the root cause.
The government of Guyana has indicated that it supports an ongoing analysis to determine the cause of a significant drop in catches suffered by local fishermen.
Stakeholders from the local fishing industry met with Agriculture Minister Zulficar Mustapha on Wednesday. During the meeting, fishermen and other stakeholders expressed concern about the current state of the fishing industry.
Minister Mustapha said the government prefers an analysis to be done to determine its response rather than acting on assumptions.
"This government will not let the fishing industry die. We agree that there have been small catches, but we must avoid making assumptions without first doing a proper analysis. Guyana is not the only country affected by low catches. This is a global phenomenon and the factors vary from country to country. The reason for the low catches in one country may not be the reason for the low catches in another. There are a number of factors that can be causing the low catches and, as a government, we are ready to work with you to get the job done so that we can find a solution to this problem, "said Minister Mustapha.
The Minister of Agriculture announced that the government has started to engage the Environmental Protection Agency (EPA) and the Food and Agriculture Organization of the United Nations (FAO) to help a analysis to determine the reason for the low catches.
He also told fishermen that a collective effort between the government and stakeholders in the fishing industry is needed to resolve the problem of low catches in Guyana.
FAO, which focuses on food issues around the world, has helped governments conduct similar analyzes in other countries.
Some fishermen believe that the low catch problems they face are due to the increase in activity at sea in the petroleum sector.
The ExxonMobil company said it could not be blamed for the problem in the absence of any comprehensive study into what is currently going on.