BFAR, NGO partnership to boost fishing in Surigao Norte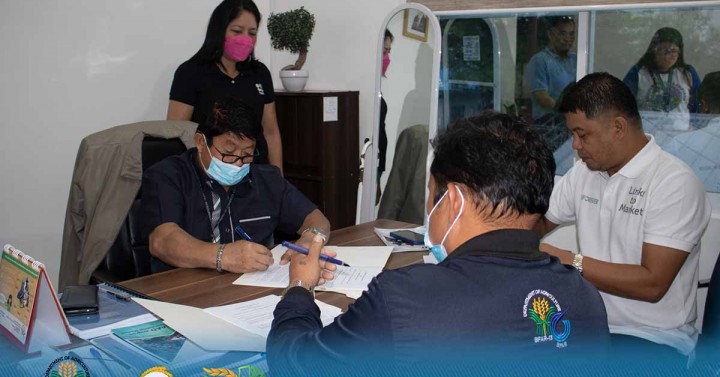 CITY OF BUTUAN – The Caraga Bureau of Fisheries and Aquatic Resources (BFAR 13) and the non-profit organization Rare Philippines have entered into a Memorandum of Understanding (MOA) for the extension of the Fish Power program to Siargao and the Bucas Grande Islands in Surigao del Norte.
In a statement sent Thursday to the Philippine News Agency, BFAR-13 said Wednesday's MOA will ensure the continued partnership between the agency and Rare Philippines for another three years in the region.
Rare is a global non-profit organization dedicated to protecting the environment with work that spans 60 countries, including the Philippines.
The MOU was signed between BFAR-13 Director Dr. Nilo Selim Katada and Rare Philippines Vice President Roquelito Mancao.
"The purpose of the agreement is to enter into a mutually beneficial partnership between the two parties, to leverage the strengths and resources of the other to assist the coastal and fishing communities and their municipal governments on the island of Siargao" , BFAR-13 said.
In particular, he said the partnership will focus specifically on the Siargao Islands Protected Landscape and Seascape (SIPLAS) areas.
Under the MoU, the parties agreed to work together to implement and maintain effective coastal resource management programs, particularly in areas considered sustainable for fishing.
Rare's Fish Forever program is a comprehensive approach focused on optimizing the management of fisheries resources for conservation and social purposes, which would ultimately contribute to the livelihood security of fishing communities.
The two institutions had already concluded a three-year partnership agreement in May 2019 which also covered the SIPLAS areas of nine cities on the island of Siargao.
In the new agreement, Rare Philippines will support BFAR-13 programs and projects, particularly in promoting sustainable fisheries management, coastal resource management and climate change adaptation.
Rare Philippines will also provide technical training and capacity building to BFAR-13 staff in key capacity areas, particularly on sustainable fisheries and coastal resource management, and climate change adaptation in fisheries. (NAP)