Capital Call – Everything a Real Estate Investor Needs to Know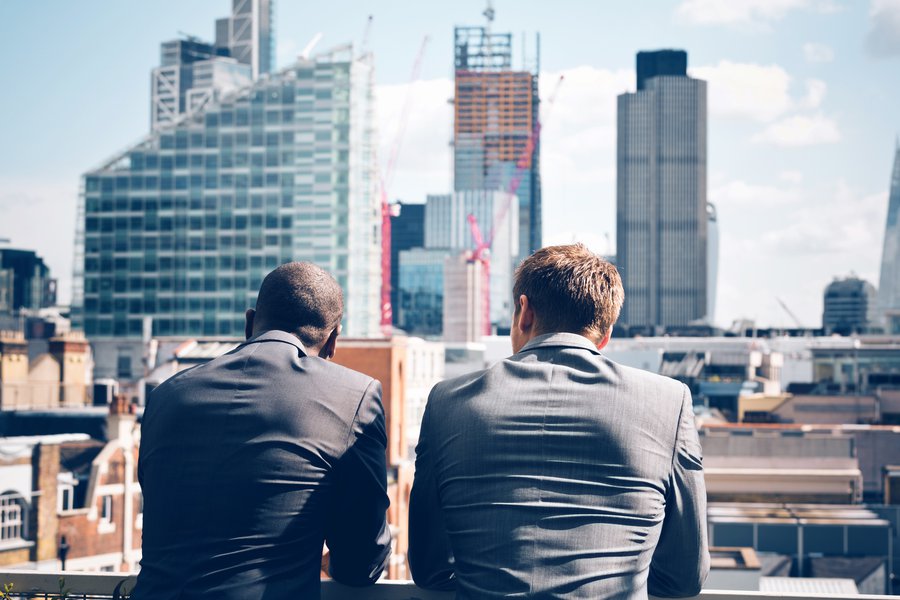 Real estate is rarely something you can just invest in and forget about. Redevelopment, capital expenditures, vacancy rates and market downturns can all lead to the need for additional capital investment. In an investment that involves multiple investors, a capital call may be needed to keep the investment afloat or advance development.
What is a capital call?
A capital call is the right of a manager of a real estate partnership or private equity fund to request capital from investors. This is money that investors have promised to pay either to buy an asset or for the additional cash needed over the life of the investment.
Some capital calls are planned and scheduled, so investors are already planning to invest the additional capital. The capital call is unexpected in some cases. This is called a contingency call.
Capital calls are addressed in the capital commitment agreement, or a capital call provision in the partnership or subscription agreement. When an investor commits to an investment through a partnership or fund, they are committing a certain amount of money. This may be limited to the amount of the initial investment, in which case they would not be required to provide additional capital afterwards.
If the commitment is greater than the initial investment, the manager or sponsor can request any portion of the remaining funds if needed while the investor still has equity in the deal.
When is a capital call necessary?
The planned capital contributions are common to development projects or investments that will involve major renovations. Instead of the sponsor collecting all the money upfront, they will draw as and when needed during the project.
Unscheduled capital calls are less common, but may be necessary in certain situations. Here are some examples of situations that will trigger a capital call.
A project over budget
Anyone who has been involved in a construction project knows that the unexpected happens and that additional expenses are added. Most developers expect some degree of overshoot, so this is usually budgeted for. However, if the overruns are greater than the sponsor anticipated, they may need to request more capital from investors.
Increase in vacancy
A reasonable amount of vacancy is taken into account when projecting future income from a property. However, several factors may cause vacancy rates to increase more than expected. Whether temporary or long-term, a decrease in rental income can make it difficult for the manager to cover property expenses and make loan repayments. Investors may have to inject more cash into the project to cover expenses.
Funding
Loans often have terms that are shorter than the holding period of the investment. This means that the developer must either refinance the property or pay it back. If the market is down, there may not be enough equity in the property to refinance enough to pay the initial note. The options are to sell the property at a loss or pay off the principal balance enough to be able to refinance.
Purchase of assets
A real estate investment fund may appeal to investors to buy several assets. An investor can commit to providing additional capital beyond their initial investment when it is time to purchase more assets. The fund manager will request the remaining unfunded capital commitments to invest in more assets.
These are just a few examples of situations where a fundraising would be necessary. There may be other possible scenarios depending on the investment. The need for additional capital contributions may be more or less likely from one investment to another.
A limited partner may be more likely to be required to contribute additional capital into a limited partnership because the agreement often limits the amount of cash reserves a general partner can maintain.
Private equity funds are generally more likely to have the cash available to cover expenses that a limited partnership may not be able to. Since the investor's money is usually spread across multiple properties, a high vacancy rate for just one property won't have as big of an effect on the fund as a whole.
Notice of capital call
When additional capital is required, the Manager will issue a notice to each of the partners who have not yet invested all of their committed capital. This notice must explain why the capital call is being made, how it will be distributed and the management fees that are included.
The call for funds notice may include:
Amount of capital needed
Amount to which the investor has committed
Amount the investor has already paid
Total amount the investor will have contributed after the call
Remaining uncalled capital
Why additional capital is needed
Detailed list of how the funds will be used
Due date
Unable to respond to capital call
Some investors may not have access to the necessary funds to make the required contribution. Maybe they just don't have it, or it's stuck somewhere else. A capital call may not be made for several years, so the partner has not taken care to keep enough cash on hand in case it is needed.
In any case, a request for capital is generally not optional. The investor has agreed to pay a certain amount of money when signing the agreement, so he is supposed to pay his share. The agreement will specify the repercussions if a partner does not contribute.
There are several ways to handle this situation.
Their stake in the partnership is diluted
The percentage of their share in the partnership can be reduced. Since other partners have contributed more, their share may be diluted proportionately.
The requested amount becomes a loan
The additional capital that the partner did not provide can become a loan. The partner is now liable to the partnership for the amount of capital requested but not provided.
This loan can come with a high interest rate. It is often required that all distributions to which the investor is entitled be paid on the loan as long as there is an outstanding balance.
Loss of equity
Some partnerships have strict rules regarding non-contributing partners. The partner could see his interest in the partnership reduced by 50%. It could be even lower in some cases.
Waive distributions
The partner may even lose its right to receive distributions, or any other payments, until the property is liquidated or the partnership is dissolved. This can result in a large sum of money depending on the remaining term of the investment.
forced to sell
The investor may even be forced to resell his participation in the partnership. This is probably a reduced value due to the dilution of their interest.
Trial
Limited partners and investors in a real estate fund enjoy limited liability protection, but only for anything beyond the investment they have committed. Failure to meet their obligation to contribute to a capital call may constitute a breach of their original agreement. This breach could result in a civil suit to enforce their capital commitment.
Any combination of the above
Failure to make a required contribution may also result in a combination of any of the above penalties. Their equity may be cut in half, they may be forced to sell, or they may lose their distributions as punishment but still be required to repay them as a loan.
Exactly how a partnership will handle situations where an investor does not provide the required additional capital depends on the original agreement. The penalty may even be different depending on the amount of the call for funds. It may also depend on whether the partner did not contribute at all or simply was unable to contribute the full amount.
An investor may suffer a significant loss by not providing the money the partnership needed. The partnership as a whole can also suffer greatly from not receiving all the money it needed. If the other partners are not able to cover the difference, it puts everyone in a bad situation.
Capital call facility
Some situations require immediate capital. The manager may not be able to obtain everyone's capital contribution quickly enough to fund the capital needs of the partnership. Capital call facilities are lenders that provide bridge financing to venture capitalists or partnerships to provide the money they need while they wait for investors to contribute.
These loans are usually very short term. Funds should normally be repaid within 30-90 days.
These lenders are known to provide financing quickly, even within a day in some cases. A lender may also offer a capital call line, which will provide a line of credit that the partnership leaves open to access funds as needed.
The bottom line
The ability for a sponsor to raise capital is necessary in most investment situations. When it comes to real estate, unexpected expenses are not uncommon. Without the ability to request additional funds from partners, all investors risk incurring a loss if financial needs cannot be met.
As an investor, it's important to understand how much extra money you might be required to contribute over the life of the investment. Pay particular attention to your due diligence to understand the type of additional contributions that may be required of you. Simply having enough cash available to make the initial investment may not be enough. Keeping enough funds available to cover any capital calls will keep your position in the investment safe.