Check the Outdoors calendar for LDWF updates and meetings | Sports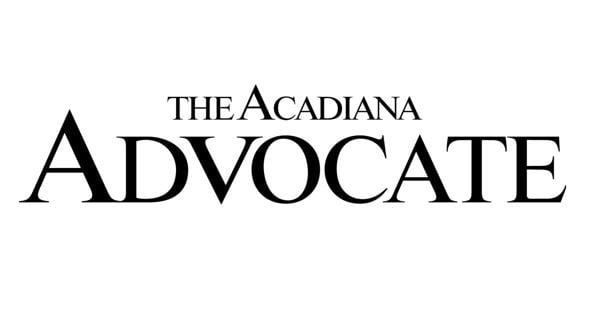 MONDAY TUESDAY
COMMERCIAL FISHING LICENSE SALE: 9 a.m. to 3:30 p.m., LDWF office, 1213 North Lakeshore Drive, Lake Charles. Call (225) 765-2898.
MONDAY FRIDAY
RED SNAPPER DATA WORKSHOP: 1:00 p.m. daily, Courtyard Marriott, Gulfport, Mississippi. Meet in person only. Call Julie Neer (843) 571–4366. Email: [email protected]
TUESDAY
LOUISIANA FUR ADVISORY BOARD MEETING: 1:00 p.m., Bureau of Wildlife and Fisheries, 200 Dulles Drive, Lafayette.
THE. OYSTER TASK FORCE MEETING: 1:00 p.m., Lakefront Airport, 6001 Stars and Stripes Boulevard, New Orleans.
WEDNESDAY
THE. SHRIMP WORKING GROUP MEETING: 10:00 a.m. via webinar. Website: wlf-la.zoom.us/webinar
WEDNESDAY THURSDAY
COMMERCIAL FISHING LICENSE SALE: 9am-3:30pm, LDWF Office, 200 Dulles Drive, Lafayette. Call (225) 765-2898.
WEDNESDAY FRIDAY
BASS NATION CENTRAL REGIONAL: Launch at 6:15 a.m., weigh-in at 2:15 p.m., Grand Lake O' the Cherokees, Grove, Oklahoma. Eight state teams, including the Louisiana team (boaters and non-boaters). Website: bassmaster.com
THURSDAY
WILDLIFE AND FISHERIES COMMISSION MEETING: 9:30 a.m., Joe Herring Room, State Wildlife and Fisheries Headquarters, Quail Drive, Baton Rouge.
FRIDAY
FRIDAY NIGHT COOKIE JAR BASS SERIES: 7pm-midnight, LA Express landing, Jarreau. Fee of $40/boat, max 2 anglers. Weekly event until September 9. Call Storm Randall (225) 937-0489.
HUNTING SEASONS
TURKEY: Zone A: until May 1st. Zones B and C closed.
SQUIRRELS: May 7-29, statewide, private lands and selected wildlife management area.
AT THE CORNER
MAY 8—MOTHER'S DAY
MAY 9 – RED FLY ANGLERS MEETING: 7 p.m., Room 204, Adult Education Building, Broadmoor Methodist, 10230 Mollylea, Baton Rouge. Website: rsff.org.
MAY 10 AND 11—GULF COUNCIL COMMITTEE MEETINGS: 8:00 p.m. to 4:00 p.m. daily, Gulf of Mexico Fisheries Management Council Office, Suite 200, 4107 West Spruce Street, Tampa, Florida. Main elements: license to fish for shrimp, greater amberjack and goliath grouper. Webinar available. Website: gulfcouncil.org
MAY 12—JUNIOR SOUTHWEST BASSMASTERS MEETING: 6:30 p.m., First Baptist Church gym, Denham Springs. Call Jim Breaux (225) 772-3026.
FISH/SHRIMP
OPEN RECREATIONAL SEASONS: gray triggerfish, amberjack; Blackfin, queen, and tangerine snappers and maids among other species of snappers and all groupers, including redfin grouper, except goliath, gag, and Nassau grouper in state waters/ federal.
SHRIMP: Outside Waters/Calliou Boca West to Open Freshwater Bayou Canal. All coastal waters in the state are closed with the exception of open double shelf waters in the Breton/Chandeleur Straits.
CLOSED SEASONS: Recreational red snapper and gag grouper. Commercial king mackerel (hook and line; gillnet) in the southern Gulf of Mexico. Commercial catch of large inshore sharks (inshore major groups and hammerheads) closed.
LDWF UPDATES
-Elmer's Island Wildlife Sanctuary and Woodworth Range (Rapides Parish) are open.
-Closed: Roads and Trails (Richard Yancey WMA), Wax Lake Outlet Campground (Atchafalaya Delta WMA); fishing docks and boat ramp next to the Island Road water control structure and at the northeast corner of Wonder Lake (Pointe-aux-Chênes FMZ; three other docks and boat ramp Island Road water remain open); Hope Canal Road boat launch (Maurepas Swamp WMA); a section of East Road on Bayou Wauksha (Thistlethwaite WMA); Launch of Deer Park oxbow (Concordia Parish); and Woodworth Rifle Range (Rapids Parish).
-Hunter education course. Website: wlf.louisiana.gov/page/hunter-education.
E-mail: [email protected]