Costa Sunglasses appoints Vice President, Marketing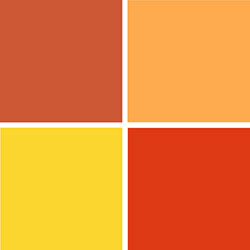 Costa Sunglasses has named industry veteran John Acosta as Vice President of Marketing. With over 20 years of experience in the outdoor and fishing industries, Acosta will oversee global marketing, creating a consistent brand message across its business channels.
"We look forward to working with John to not only continue to grow our brand globally, but also to engage more directly with our core fans – the anglers, adventurers and explorers who live to be on the water. "said Justin Cupps, senior vice president. , Costa.
Prior to joining Costa, Acosta was Vice President of Marketing and Business Development at Major League Fishing, responsible for brand development and strategic partnerships. Prior to that, he worked as Marketing Director at Bass Pro Shops for 12 years. In this role, Acosta was responsible for large-scale marketing initiatives including media, sports, entertainment, partnerships, sponsorships, brand marketing and content to raise the retailer's national profile. He has also held executive positions in advertising agencies in Chicago, Los Angeles, Newport Beach, Boston and Springfield.
"Costa is such an amazing brand. Their commitment to build the best products, complemented by their widespread efforts to protect waterways, fisheries and coastal communities, makes this a dream opportunity, "Acosta said. "With the growing interest and participation in the fishery right now, it's an exciting time for the industry and the brand. I am honored to join such a talented team.
Photo courtesy of Costa