Could Danish concerns over fishing rights be resolved by Scottish independence?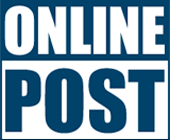 The UK government recently announced plans to ban bottom trawling in a number of areas that serve as important habitat for declining marine life.
One of those areas included Dogger Bank, a sandbar in the North Sea that is home to a wide variety of aquatic life, including starfish and Atlantic cod.
Despite environmental concerns, this move has been undermined by the UK government itself, as it could reverse a previously struck deal with the EU.
Danish concerns
This comes at a time when the UK is also in conflict with France over fishing rights. The post-Brexit trade and cooperation agreement guarantees EU ships full access to much of UK waters, including the North Sea area of ​​concern to Denmark.
Danish Fisheries Minister Rasmus Prehn specifically expressed this concern in an interview, highlighting the pressures Danish vessels are already facing after Brexit.
Prehn said in an interview with the Guardian newspaper that if the UK intends to change its fisheries deal with the EU, "that's a very big deal for us".
Scottish solution
There is one avenue that could see these pressures significantly reduced.
Scotland voted almost entirely to stay in the EU, but was nonetheless forced to leave with the rest of the UK.
Given this, it's no surprise that the country's current main political party, the SNP, is in favor of EU membership.
Equitable access in the future?
While joining the EU in the event of Scottish independence may be a long process, it is not impossible and would involve support from member states and realignment with EU law.
With Scotland holding 60 percent of the UK's total waters, joining the Common Fisheries Policy would ensure the Danish fleet has fair access to North Sea waters and vice versa.
If Scotland were to gain independence, the pressures facing Danish fishermen would be considerably alleviated by Scottish cooperation with the EU on North Sea fishing issues.