DA and LandBank sign P15-B loan program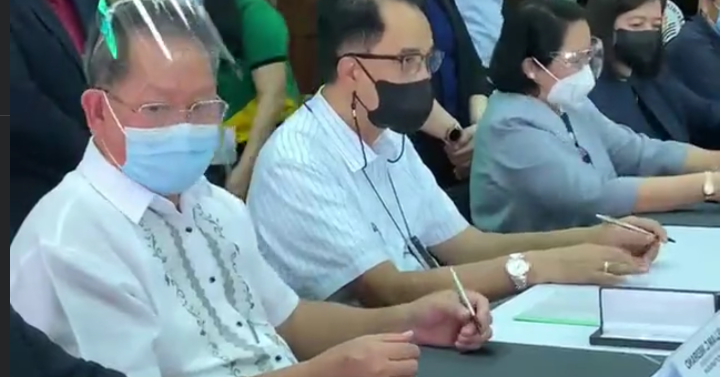 MANILA – The Department of Agriculture (DA) and the Land Bank of the Philippines officially signed a memorandum of understanding for the PHP 15 billion pork industry loan program on Wednesday.
"LandBank is supporting DA by providing financial support to pork businesses to support their operations and pork supply during this difficult time. Through the LandBank SWINE loan program, we aim to meet the recovery demands of our pork industry and help ensure food security, "said LandBank President and CEO Cecilia Borromeo at the ceremony. launch and signing.
The LandBank SWINE (Special Window and Interim Support to Nurture Hog Enterprises) loan program will be available to commercial pig producers registered as cooperatives or farmer associations, small and medium-sized enterprises (SMEs) and large enterprises or corporations. .
During his presentation, DA Under Secretary for Livestock William Medrano said loans under the program will be used for pig production, which includes the acquisition or import of semen or d breeding animals; grinding operations for animal feed; the construction, improvement or modernization of necessary facilities that comply with DA, industry or integrator biosafety protocols; acquisition of fixed assets; and as working capital.
"Eligible borrowers can benefit from a short-term line of loan or a term loan of up to 80% of the total cost of their project or their financing needs, with an affordable fixed interest rate of 3 % per year for three years, subject to annual price review thereafter. ," he said.
Under the program, short-term loans have a term of one year, the term loan for permanent working capital is payable up to five years, while the acquisition of fixed assets is payable based on cash flow or payback period of the project, with a grace period on principal and interest.
Agriculture Secretary William Dar and Borromeo led the signing of the MOA to formalize the joint implementation of the SWINE loan program.
Medrano also said that the LandBank SWINE loan program is part of DA's recovery program for 2021-2023, the INSPIRE (Integrated National Swine Production Initiatives for Recovery and Expansion) program, which has an initial allocation of $ 400 million. PHP for sentinel pigs or test pigs to see if ASF is still present in the previously affected area, restocking itself and improving biosecurity.
LandBank and the Development Bank of the Philippines (DBP) have teamed up for this program.
While LandBank allocated a PHP 15 billion loan to commercial pig farmers, DBP pledged PHP 12 billion. (ANP)