Dear ASEAN, modern slavery at sea is getting worse before your eyes – Opinion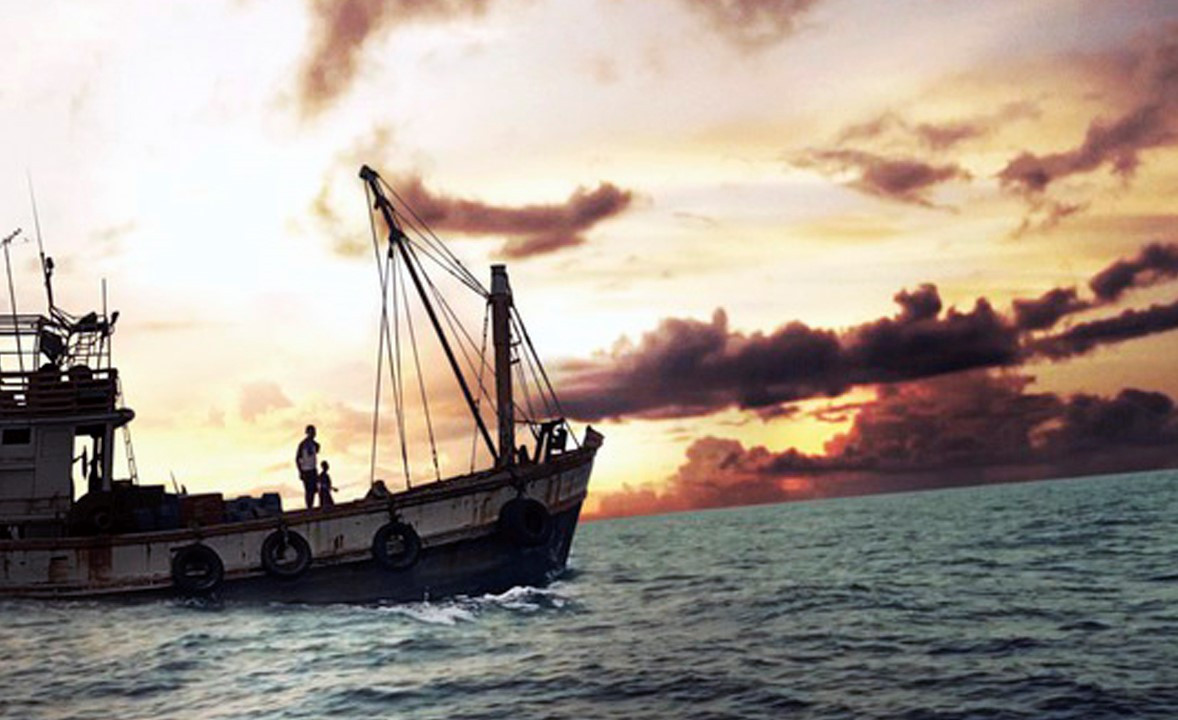 Annisa Erou and Tashryn Mohd Shahrin
Jakarta / Singapore ●
Mon September 27, 2021

2021-09-27
01:16
0
2585ce4f3192e686844ec057dc09dded
2
Opinion
ASEAN, fishermen, ship, workers, slavery, ILO, survey, Taiwan, Thailand, legislation
To free

Forced labor and human trafficking within the industry persist as acute problems and are closely linked to illegal, unreported and unregulated fishing (IUU fishing), as fishing-related crime threatens marine ecosystems and fish stocks, which has a negative impact on food security and sustainable fisheries in coastal communities around the world, as reported by the ILO.
Fishermen are often trapped in situations that include debt bondage, long hours of overtime, verbal, physical and sexual abuse, deception and abuse of vulnerability. Many have died because of these horrific situations.
Mr F, 31, a former crew member of the Fwu Maan No.88 in January 2019, said in a Greenpeace report that "the fishing crew were often mistreated and rude by the captain. We did not receive our salaries as promised. Our passports were also held by the captain.
As many as 34 Indonesian migrant fishermen have detailed conditions suggesting signs of forced labor on 13 suspected foreign fishing vessels, while 62 others on 41 fishing vessels and 4 refrigerated transport vessels have complained of further labor rights violations and human rights in a follow-up report. In addition, ILO surveys based on interviews with migrant fishermen from Taiwanese-owned vessels found that violations of labor and human rights laws are easily detected in the offshore fishing fleets of Taiwan. In such a dispersed and informal industry with many other unreported violations, exact numbers are difficult to determine as the problem of modern slavery extends far beyond those numbers.
In view of the precariousness of work in the fishing industry, the ILO Work in Fishing Convention 188 (ILO C-188) was finally adopted in 2007. Overall, this convention plays an important role in improving the well-being of fishermen and their families as it sets minimum standards. on occupational safety and health (OSH) and medical care, hours of rest, written contracts, as well as social protection.
The provisions set out in the convention also benefit fishing vessel owners, as improvements in OSH can lead to reduced costs associated with work accidents, and proper documentation regulated by the convention could save time and avoid harm. potential detentions in ports, as well as better protection, the workforce will be more efficient and more available.
While Thailand pioneered the ratification of ILO C-188 both in the ASEAN and Asian context, labor unions and civil society organizations continue to push forward. observe major loopholes in regulations and controls over Thai fishing vessels, which constitute major loopholes in the very system designed to eradicate trafficking and slavery practices. Therefore, the effective application and implementation of the convention must accompany the ratification itself.
Within ASEAN, many drivers of IUU fishing perpetuate modern slavery at sea, including the lack of adequate regulatory control over fishermen and fishing vessels, and the lack of effective management tools to manage fishing capacity. Poor enforcement of fisheries laws, evasion of payments related to fishing fees and taxes, and incompatible legal frameworks to combat IUU fishing all contribute to its current situation. In addition to its weak vessel licensing system and inability to monitor, control and monitor fisheries (MCS), many ASEAN fisheries are poorly managed and pay little attention to fisheries conservation.
ASEAN sectoral bodies such as the Meeting of Senior Officials on Transnational Crime (SOMTC), the ASEAN Committee on Migrant Workers (ACMW) and the ASEAN Intergovernmental Commission on Human Rights (AICHR) are key stakeholders whose mandates focus on fulfilling commitments to protect the rights and well-being of migrant workers and fishermen in Southeast Asia. They are obliged to be at the forefront of empowering and facilitating the entry into force of ILO C-188 in ASEAN member states (AMS).
Instruments such as the ASEAN Convention against Trafficking in Persons, Especially Women and Children (ACTIP) and the ASEAN Declaration on the Protection and Promotion of the Rights of Migrant Workers (Cebu Declaration) do not do not cover migrant fishermen unless they are recognized as migrant workers in the same category.
In ASEAN, migrant workers are considered land workers, not maritime workers. Fishermen are not considered seafarers, i.e. migrant workers employed on board a registered vessel. This means that migrant fishermen do not enjoy the same protection and rights as other types of migrant workers.
All AMSs have an important role and responsibility in eliminating forced labor and human trafficking practices in the fishing industry. The fight against these problems is complicated because the fishery resources are shared by several countries and the fishery products are traded at the intraregional level before export, which means that the fate of migrant fishermen is in the hands of many governments, States of departure to importing States of seafood.
Laws and political action must therefore be unified to monitor and govern these issues. As such, it is imperative that AMS draw inspiration from ILO C-188 standards to analyze policy gaps at strategic meetings such as the ASEAN Labor Ministers' Meeting, the ASEAN Ministerial Meeting. ASEAN on Transnational Crime (AMMTC), between AICHR and SOMTC, and in particular during the reviews of the five-year work plans (FYWP) of the respective bodies.
To verify effectiveness and move beyond the forum space, ASEAN must take important new steps to crack down on the use of contract workers on the high seas – by creating a task force that specifically brings together the AMS in the same space to jointly tackle the problems of modern slavery and take joint corrective actions ranging from national regulations to technical arrangements throughout the fisheries labor supply chain.
What is essential for ASEAN is to employ a multi-stakeholder approach. Remaining determined to do its part not only in promoting sustainable fishing practices that use a safe and legal workforce, but also in truly eradicating slavery, ASEAN must coordinate, collaborate and cooperate with the entire industry and the global community, including businesses, governments, civil societies and consumers to participate and accelerate the pace of reforms.
***
Both authors are Greenpeace consultants who lead the GPSEA Beyond Seafood ASEAN response team.