Do more to protect our fish and a rich marine heritage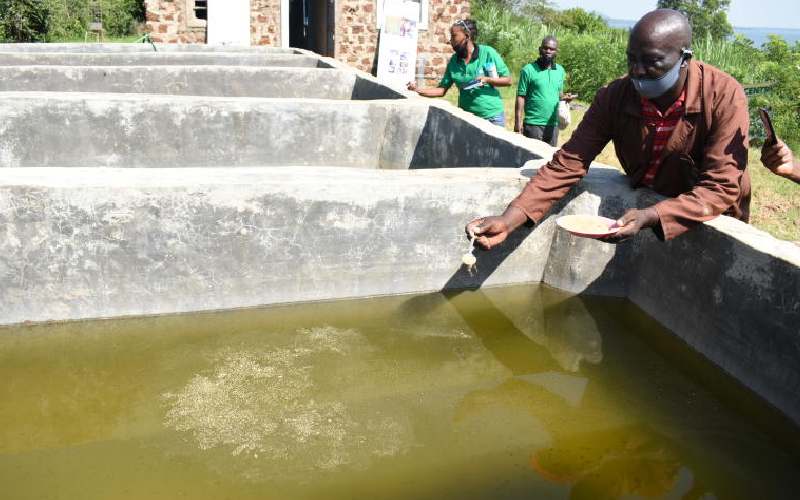 At the point where two of Kenya's longest rivers – the Sabaki and the Tana – meet, an injustice is occurring right now. Injustice exposes a problem of public interest that requires our attention and action. Why don't we do as much to protect our fish as we do to save the rhino or the elephant?
Unregulated commercial trawling is the most destructive form of fishing along Kenya's 400 kilometers of coastline. For this reason, there are specific preconditions that all commercial fishing interests must meet.
Commercial vessels cannot fish within five nautical miles of shore and in waters less than ten meters deep. Protective trawling gear that protects small fish, turtles and endangered species should be used and a fishery officer should always be on board the vessel.
More than three years ago, a presidential decree banned foreign trawlers from increasing local processing of fish from 2,500 to 18,000 tonnes and accelerating the national blue economy. The Navy and other government agencies have been ordered to intercept the illegal trawlers before their transport ends in East Asia and elsewhere. Hong Kong customs officials recently seized over 3 tonnes of dried sea guitar fins in a single shipment worth US $ 593,000 from West Africa.
Article 69 of the Constitution obliges the state to protect our wildlife and our environment against harmful practices that threaten marine biodiversity. The Fisheries Management Development Act (2016) sets heavy fines of 50 million shillings or five years' imprisonment.
Thousands of state officials are empowered by these laws to take primary responsibility for wildlife protection and public education. The criminal justice system is also mandated to investigate, prosecute, convict, impose fines or imprison offenders. This illegal trawling must be of concern to us. Two months ago, the MV Roberto 5ZZB was caught trawling for shrimp in the Restricted Area and shallow waters of Kipini on the Tana River. On board were 43 baby sharks as well as rays and guitars – two endangered species – but no fishery officer.
Frightened by an initial investigation by Kenya Wildlife Services, the vessel fled to Malindi and continued to trawl in Ungwana Bay. Honorary Director Raabia Hawa and KWS officers boarded the boat and seized the loot.
Following investigations, the case of the Director of Public Prosecutions and the owner of the boat Ittica Ltd are expected to appear in court soon. Honorary custodians like Raabia Hawa are generally public citizens committed to conserving and promoting our wildlife. Appointed by the secretary of the Cabinet of Fauna and Tourism, they are several.
Far from the gaze of media cameras and constantly threatened by poachers and traffickers, the bravest among them catch poachers and uncover the traps intended to plunder our national heritage. The wanton destruction of marine life threatens the sustainability of the marine ecosystem and the communities living in Kipini and elsewhere.
Weak regulation and poor law enforcement, coupled with active trawling with impunity, will result in the rapid disappearance of more species from our marine shoreline. The current Sh2 billion fishing industry has the capacity to grow to Sh450 billion if we invest in it. If we also protect it, we could stop the 10 billion shillings lost to illegal, unreported and unregulated fishing. We need to do more to protect both our marine life and marine protectors.
The writer is also the author of "Dialogue and Dissent: A Constitution in Search of a Country in Kenya." [email protected]