EDITO – The return of the swarm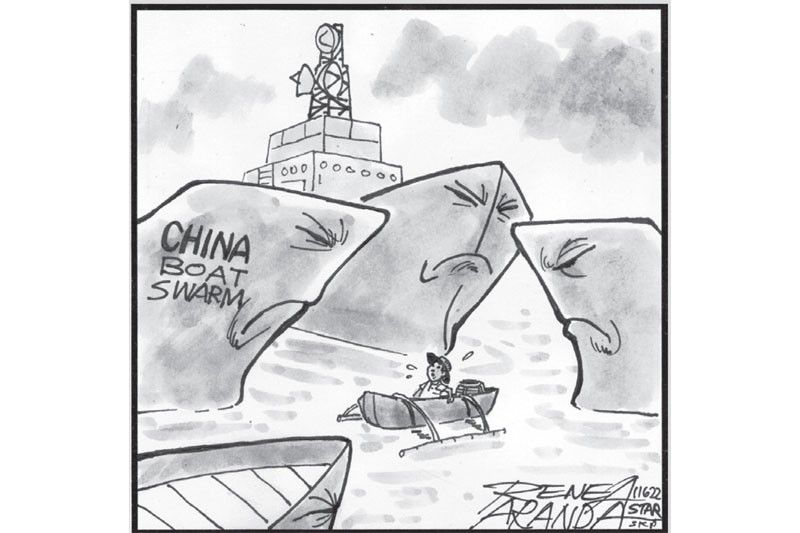 Julian Felipe Reef is part of the Kalayaan group of islands and lies 175 nautical miles west of the town of Bataraza in Palawan. It is more than 638 nautical miles from Hainan Island, at the southern tip of China.
In 1978, Ferdinand Marcos issued Presidential Executive Order 1596, declaring Philippine sovereignty over the Kalayaan Islands, including Julian Felipe Reef, which lie within the country's 200-mile Exclusive Economic Zone or EEZ.
In March last year, the country protested about 220 Chinese militia ships swarming around Julian Felipe. Beijing claimed they were fishing vessels taking shelter from rough waters. It was the height of summer when the sea is calm.
Throughout April last year, the Foreign Ministry launched a series of additional protests as Chinese ships scattered across the Western Philippine Sea but lingered in the area. Filipino fishermen have complained of being chased away from their traditional fishing grounds by Chinese vessels.
A year later, the ships were spotted again last April, prompting further protest from the DFA. This is despite an hour-long phone conversation the same month between President Duterte and his Chinese counterpart Xi Jinping, during which the need to maintain peace and stability in the Western Philippine Sea was stressed.
The new national security adviser says the Philippines must continue to file diplomatic protests against Chinese incursions because failure to do so could be interpreted as acquiescence to Beijing's maritime claims, which have been entirely invalidated by the Permanent Court. Arbitration in The Hague.
Besides filing diplomatic protests, the Philippines needs to take a more proactive stance to prevent unauthorized foreign vessels from entering the country's EEZ. The new administration is to bolster the maritime patrol capability of the Philippine Coast Guard and the Bureau of Fisheries and Aquatic Resources, which are not part of the Armed Forces of the Philippines. It doesn't matter if the Chinese Coast Guard, which is under the supervision of its military, dwarfs the Philippine maritime patrol assets. Might does not make right and the Philippines must assert its sovereign rights over its waters.