Fight for fishing areas against wind farms | Fishing Industry News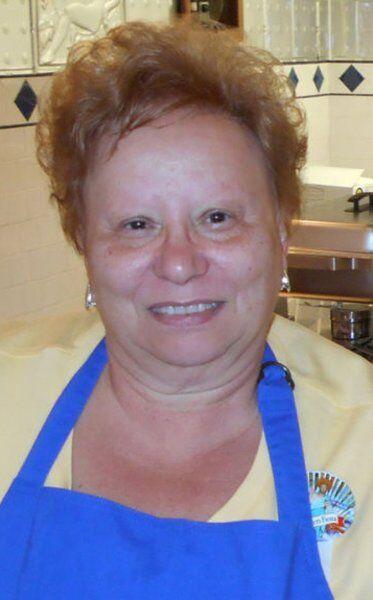 For nearly half a century, Angela Sanfilippo has led campaigns to protect the physical and economic health of commercial fishermen, their families and the communities in which they live.
The longtime chairman of the Gloucester Fishermen's Wives Association has fought a battle against energy giants while opposing two live pipeline terminals within a dozen miles of Gloucester's shores.
She fought foreign encroachment into U.S. fishing grounds and fought with fishing regulators for onerous fishing management regulations that reduced access to the rich fishing grounds surrounding Cape Ann.
Now Sanfilippo is once again getting down to trying to stop the inexorable march of offshore wind projects in Massachusetts waters from blowing up parts of Bay State's historic and productive fishing industry. .
"We're not crazy enough to think we're going to stop this massive thing now," Sanfilippo said at the start of an extended interview after the federal government's final approval on May 10 of the Vineyard Wind 1 offshore wind project, located at south of Martha's Vineyard. "But we want to be at the table."
To date, she says, that has not been the case. Stakeholders in the commercial fishery, she said, feel left out of the complex approval process for offshore wind turbines and thrown adrift by elected officials and government regulators.
"With our federal officials, we're very, very, very upset," Sanfilippo said. "They didn't even call us to ask, 'How is this going to affect your fishermen?' We have not received anything. Nothing. I did not receive a phone call or e-mail. "
She was not so critical of the administration of Governor Charlie Baker, a staunch supporter of offshore wind projects in Massachusetts waters. But she wasn't in a fully congratulatory mood either.
"The Baker administration has been very sensitive to the fishing industry," said Sanfilippo. "The governor backed us up on everything and it's a shame that we have to say what we need to say. But they need to wake up and figure out what's going to happen in these fishing grounds. When fishermen cannot fish in these areas, the amount of seafood that is going to be cut is immense. "
A place at the table
He was asked: How can the fishing industry and its advocates fit more deeply into the process in a role that will allow them some influence in final decisions?
How do they get to the table?
"Knocking on the door and making sure they open it," Sanfilippo said.
The Vineyard Wind 1 project is positioned as the main vanguard in the development of offshore wind farms in the United States.
While there are at least a dozen other offshore wind projects in the review pipeline, Vineyard Wind has emerged – not without blues and delays – as the country's first commercial-scale project and the darling of the booming American wind industry.
The project involves the installation of 84 wind turbines approximately 12 miles south of Martha's Vineyard. Project developers estimate that when completed, the wind farm will produce around 800 megawatts of electricity. Officials say this is enough to meet the electricity needs of 400,000 homes.
Beyond the benefits of clean energy and conservation, the developers say the project will also create 3,658 full-time jobs in Massachusetts between 2019 and 2047.
Sanfilippo is wary of job applications.
"Nowhere did they say how many people, how many fishermen they were going to move," she said. "It's as if we don't exist and the fishing grounds don't exist."
Environmentalists and clean energy advocates are strong supporters, which could be one of the reasons the Trump administration tried to tape the project during the licensing process.
The Biden administration, upon arriving in January, quickly revived its fortunes and now Vineyard Wind and other wind projects wield considerable influence in Washington, DC.
Ditto in Massachusetts, where Baker has made the development of the renewable energy resource – and the jobs that go with it – an urgent priority.
Protect fishing grounds
But for Sanfilippo, offshore wind has crystallized its view that the project – similar to its battle over the LNG portals off Gloucester – is as much about ocean profits and ownership as it is about renewables.
"It's all about the money," she says. "Not only do they take our food, and that's what they take, but they also get big tax credits. We are talking about millions and millions of dollars. But when the ocean is washed away, there is no turning back.
The developers at Vineyard Wind say they have raised economic mitigation funds for, among others, commercial fishermen who are suffering economic setbacks due to reduced access to traditional fishing grounds in and around the massive project.
The fund covering commercial fishermen in Massachusetts and Rhode Island is around $ 40 million, according to Vineyard Wind. Sanfilippo said she would like to see these funds distributed through fisheries stakeholder organizations rather than individual states or the federal government.
She was not the only stakeholder to criticize the lack of transparency and inclusion in the review and approval process.
The Responsible Offshore Development Alliance, a coalition of commercial fisheries stakeholders, said the Bureau of Ocean and Energy Management had never considered the mitigation measures recommended by RODA or other fisheries stakeholders, scientists or natural resource managers.
"Poorly defined, unnecessary and uncontrolled mitigation satisfies neither the public interest nor the law," RODA said in a statement.
This is just the accounting aspect. For Sanfilippo and other commercial fishing stakeholders, the path to meaningful protection of the fishing industry is through the public domain.
Are you coming to Cape Ann?
Educating the public, said Sanfilippo, will be the silver bullet to getting a seat at the table.
"When I talk to people in the public about it and explain how it might impact not only the fishermen, but how they feed their families, they say, 'We didn't know that. We had no idea, "said Sanfilippo. "I think if we can educate the public with the right information, I think they will support us.
"Even though I have lost faith in politicians, I have not lost trust in the public."
Sanfilippo concedes that the Vineyard Wind 1 project will not have as much of an impact on Gloucester fishermen as it does on those on the South Shore, Cape Cod and the Islands.
"We have a few boats from Gloucester going over there exactly this time of year to fish for squid, and this project is right above the squid fishery," she said. "It's a seasonal fishery. You miss them and they are gone.
The biggest losses, she said, will be measured in disruptions in the regional seafood supply chain that became even more significant during the COVID-19 pandemic for consumers seeking food. fresh, traceable and durable.
"We want to keep our oceans free, keep our oceans open and keep our oceans as God created them," Sanfilippo said. "The food is so precious. Not just in terms of money. But precious in terms of life. It is the only protein in the world that has not been altered.
The Federal Home Office said 2,000 wind turbines could operate off the coast of New England and the mid-Atlantic by 2030.
As Sanfilippo looks towards the horizon, she sees that it is only a matter of time before similar offshore wind projects are proposed for the Gulf of Maine.
"If it's not today, it will be tomorrow," she said.
Contact Sean Horgan at 978-675-2714 or [email protected] Follow him on Twitter at @SeanGDT