Georgia shrimp season ends December 31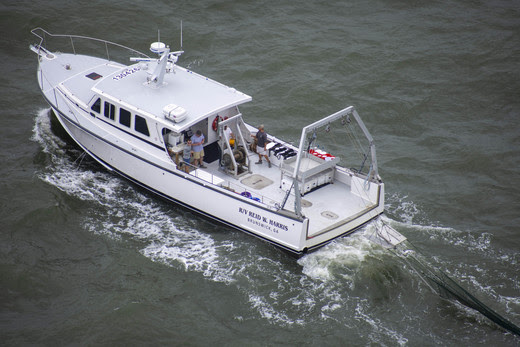 Georgia's 2021 commercial and recreational shrimp season will end as required by state law at 6:30 p.m. on December 31.
The closure affects Georgia's territorial waters, which extend three nautical miles offshore and include the use of trawls, wrecks, seines and all other types of fishing gear. Federally managed waters between three and 200 nautical miles offshore will remain open to shrimp fishing. The bait shrimp fishery remains open in approved harvest areas.
Data collected by the Georgia Department of Natural Resources (DNR) indicates that the state's coastal shrimp populations are less abundant than in previous years, said Eddie Leonard, fisheries biologist in the Coastal Resources Division (CRD). of the DNR.
"The below-average abundance of shrimp in the harvest area and their small size in the nursery area could have negative impacts on the spring harvest if the winter fishery continues," said Leonard, who runs a CRD survey that collects data on the year-round shrimp population. -tower.
Data collected by the CRD from 2001 to present shows that, on average, it took 42.4 head shrimp to make a full pound, a measurement known as the "head count." In December 2021, it took an average of 53.2 shrimp with the head to make a full pound, meaning the shrimp were smaller than the 20-year average. State law requires the fishery to close by default on December 31 if the population exceeds 50. The Commissioner of Natural Resources has the power to extend the shrimp fishing season until February if the numbers remain. weak.
The abundance of shrimp varies from year to year and can be affected by factors such as precipitation, temperature and population movements. Lower abundance in 2021 does not necessarily suggest a long-term problem with the fishery.
CRD shrimp fishery data is collected monthly by the Ecological Trawl Monitoring Survey at 36 sites across the coast. Research vessel Reid W. Harris trawls a 40-foot net for 15 minutes at two sites in streams, two sites in straits and two sites off the beaches of the Straits of Wassaw, Ossabaw, Sapelo, St. Simons, St Andrew and Cumberland.
Georgia had 228 licensed shrimp vessels in 2021 that collectively landed 2.3 million pounds of shrimp between January and November, up 7.4% from the five-year average. The season's dockside value increased 14.3% from the five-year average to $ 11.9 million in 2021.
The 2021 food shrimp season started on June 8.
For more information, please visit www.CoastalGaDNR.org, call 912-264-7218, or contact CRD's Tyler Jones at [email protected]
---
Ga MNR Coastal Resources Division