Hybrid future? Volvo Penta diesel looks to the future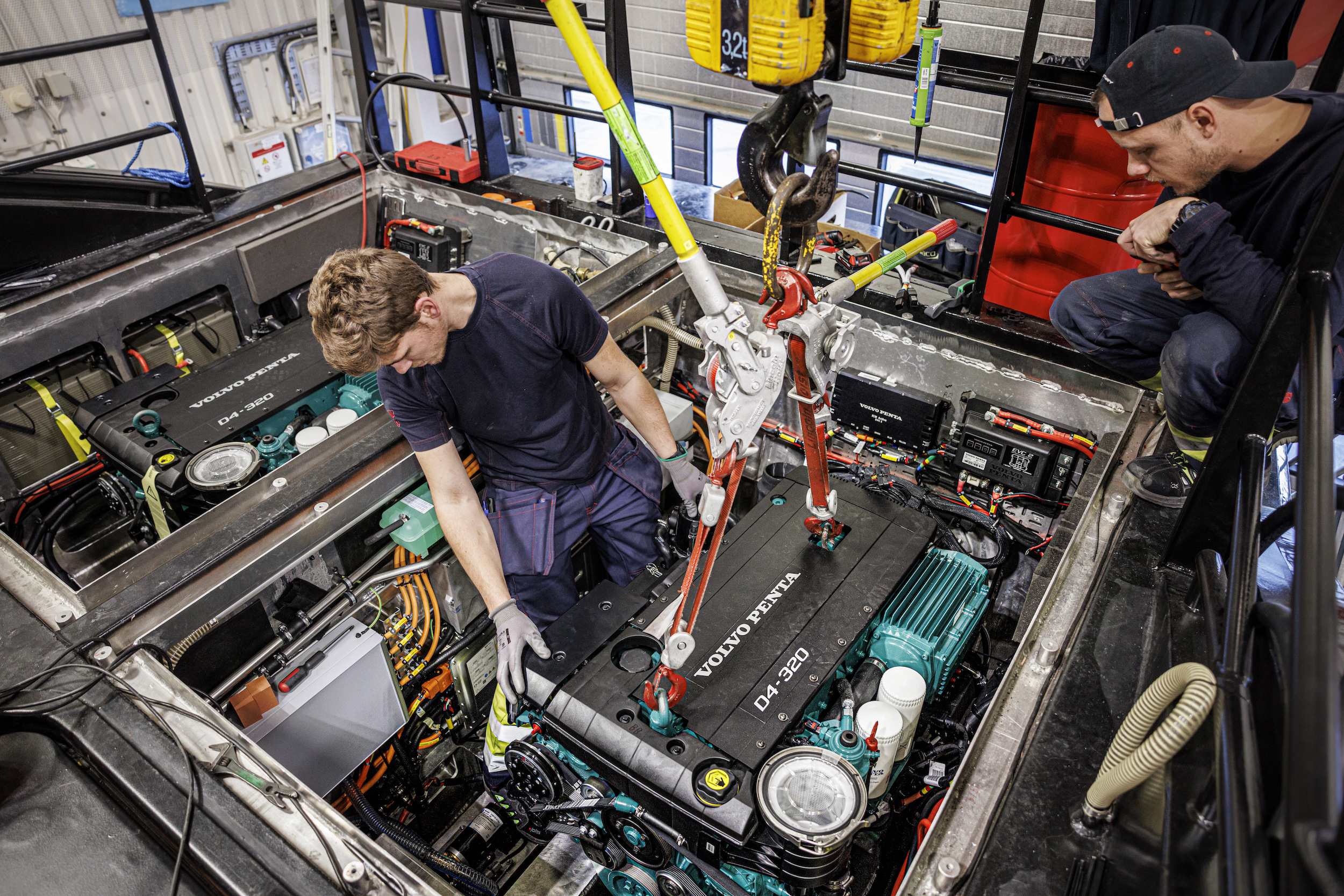 March 4, 2022
It may take a while, but Volvo Penta – a long-time supplier of diesel engines to fishing fleets – thinks hybrid engines have a future in US fishing markets.
Dave Brown, marine commercial sales manager for Volvo Penta's U.S. division, said the company currently does about 150 newbuilds and re-engines annually for commercial fishing vessels, with a presence that spans the country, lobster boats in Maine to gillnets in Bristol Bay. , Alaska, affecting most major fisheries in between.
"I would say that commercial fishing represents about 40% of all our commercial activities. We are particularly strong in the North East and North West. The core elements we bring to the table are high torque, fuel efficiency, and clean-and-burn operations," Brown said.
While Volvo Penta will continue to do fast business in traditional diesel engines in the 300 to 800 horsepower range in the US, across the ocean in Europe they have started fitting fishing vessels with hybrid engines.
"We install several smaller diesel engines in ships which act as generators and the ship is then powered by diesel-electric propulsion. These systems are very smart in that you save engine hours because you can turn off the engines you're not using," said Jacob Viero, product manager at Volvo Penta.
Viero added that the fuel savings are huge and there's what he calls super redundancy: if one motor needs maintenance, you can still fish under the power of one of the other motors.
"In Europe, we combine this with batteries. It's not for all-electric, but the battery does a peak shave, which takes the strain off the diesel engine, which also allows them to live a lot longer," Viero said.
Viero added that diesel-electric systems allow boats to operate in the right place for particular applications, which is another huge fuel and wear-and-tear saver for fishing boats that often do light work.
Incentive schemes have helped European fishermen reduce conversion costs, and the high weight of diesel-electric systems means they are currently only suitable for larger-displacement boats.
But despite the expense and the burden, Brown believes these diesel-electric running gear will eventually find its way into U.S. fleets.
"I see that coming into play in the future in the United States. It will start to make economic sense at some point, especially with the large tender and processing vessels, and there will also be incentive programs here," Brown said.
Viero said if regulations and incentives get diesel-electric propulsion systems on boats in the United States, Volvo Penta hopes that's just the start.
"We would then be interested in introducing other types of hybrids in smaller fishing boats where we combine diesel combustion engines and electric motors on a direct drive, but that's just the start for everything. that," Viero said.