In February, Guyana asked T&T to help find ghost ship with dead | Additional news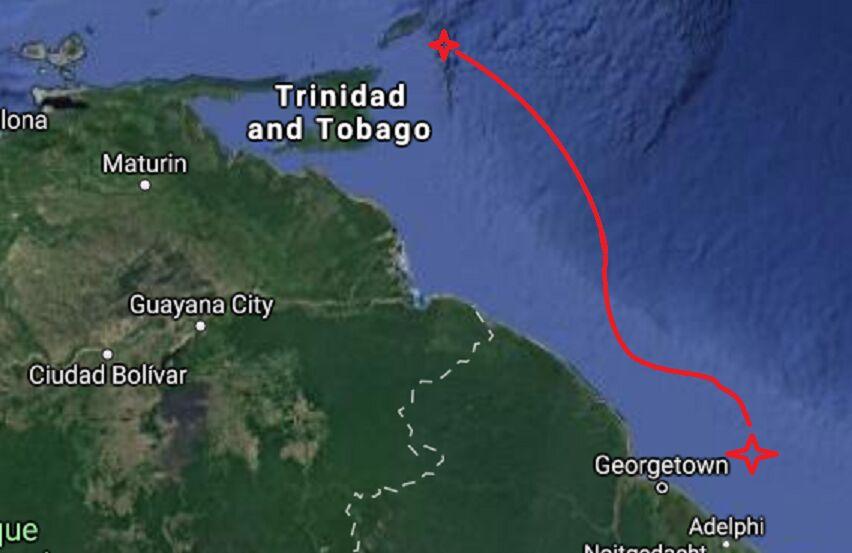 The fishing boat with the bodies of fifteen men found adrift off Tobago on Friday morning could be the same vessel Guyanese authorities spotted in that country's territorial waters in mid-February.
The boat was first spotted about 83 nautical miles off Guyana on February 15.
According to those who saw it, the boat was about 20 to 25 feet long, had no engine and between five and ten bodies were seen.
A boat of similar size was found drifting off the Atlantic coast of Tobago.
On board, authorities found the bodies of 14 men, as well as the skull and bones of a 15th person.
There was no ID, but the corpses were dressed in sweatpants and rain jackets.
When the ship was spotted off Guyana, authorities suggested that, based on the drift model, it could have come from the open Atlantic Ocean, as far as Africa.
Guyana carried out aerial and maritime searches and an energy company with offshore assets was asked to locate and tow the boat to shore.
However, it could not be located when resources were mobilized and sent to the area.
Based on its last known location and the direction of the currents, Guyana's Ministry of Public Works said the vessel was heading for the territorial waters of Trinidad and Tobago.
Guyana has asked Trinidad and Tobago to use its coast guard resources to search for a boat, and US and Surinamese authorities have been asked to help.
There was also speculation that the boat may have sunk.
In March, a similar fishing boat was found off the Caribbean coast of Nicaragua with six decomposing bodies on board.
Nicaragua's interior ministry said a passport from the Republic of Guinea belonging to a 31-year-old man was found on one of the bodies and all of the victims may have died of dehydration and stroke. heat.
Migrants from the west coast of Africa often make the perilous journey aboard rickety boats in an attempt to reach Europe, with some ships sinking and others drifting in the open Atlantic.
In 2006, a ship landed off Barbados with eleven petrified corpses in its cabin. Authorities said the men, all of whom starved to death, had left the coast of West Africa for the Cape Verde Islands. Their ship was adrift in the vast Atlantic Ocean and drifted to the Caribbean.