In the bag: packing for a trip or a season is on the minds of fishermen in every port – here's what some say they can't live without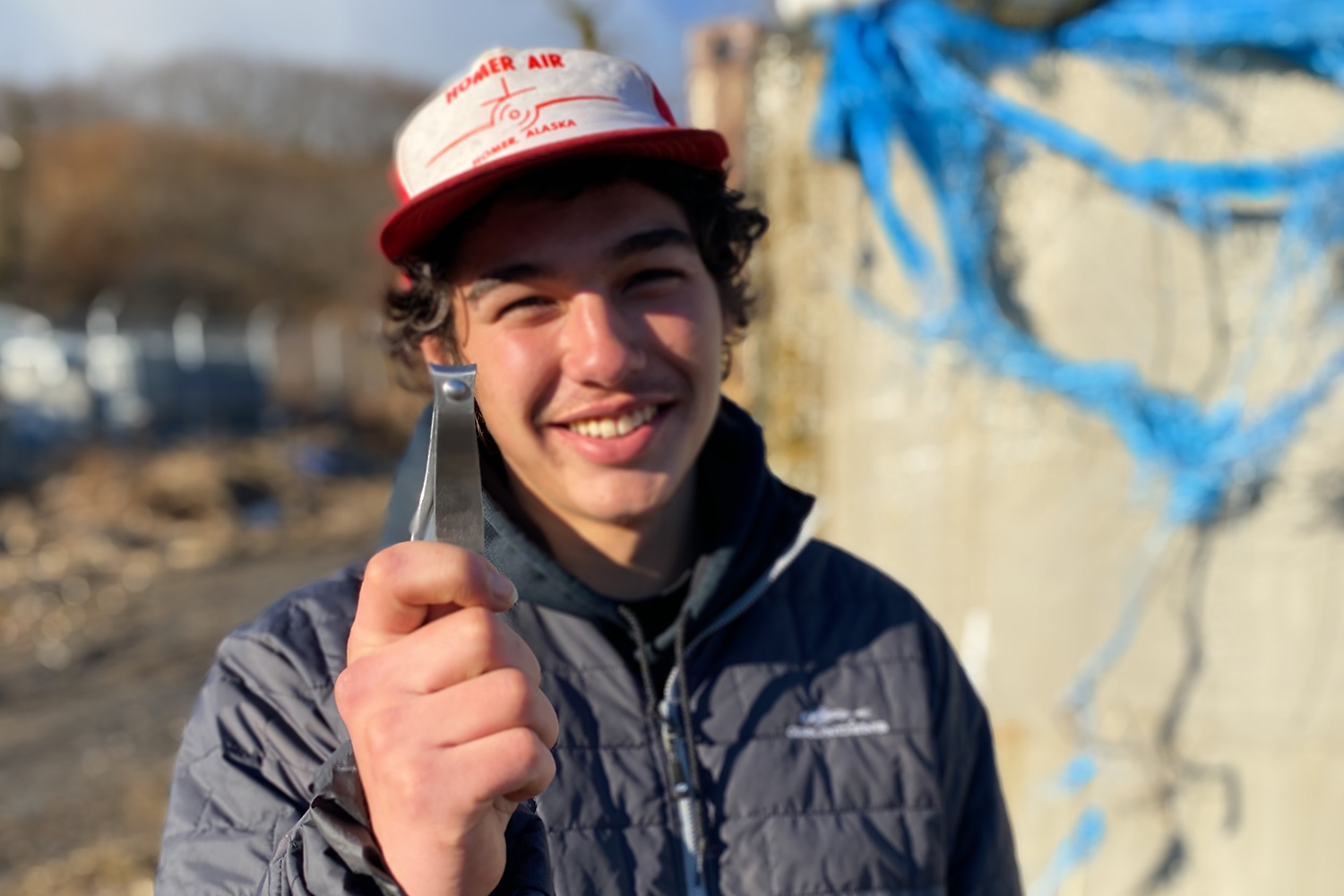 June 6, 2021
Tyroan Rediske, from Homer, Alaska, is 20 years old and has been fishing in the waters of his home country for three years.
"We're trawling pollock now," Rediske said at the end of 2020. "I'm just killing time until they get the cod back". Rediske was returning to the Aleutians in January to fish for cod in the trap aboard the F / V Icy Mist, one of the famous Fred Wahl, Super 8. "It's a 58-foot by 26-foot boat, one of the older. I think it was built in 2009. "
It can be brutal in the Bering Sea in January, and Rediske has equipment to help him stay comfortable in a harsh environment. Unpacking his gear bag, he wears a light Red Ledge jacket.
"I think it's the only one they make," he said. For the bibs, he chooses Guy Cotten's X-trapper, blue and yellow. "For the boots, I use XtraTufs. Personally, I wear non-insulated. I don't like insulators. I don't really know anyone wearing them, or the piece of steel. I just wear a lot of Bama socks and socks that go around your normal socks. They wick away moisture and keep your socks dry.
For gloves, Rediske contains a lot.
"I like the heavier blues. I don't use the oranges with the insulation, they get wet and they all get slippery. In winter, I use wool linings. Like many anglers, Rediske wears sweatpants and a sweatshirt under his petroleum gear, complemented by polypro long johns when the weather calls for it.
"I always bring my loading brick and my GoPro camera," said Rediske, who is active on Instagram. "We usually mount it somewhere on the bridge and move it around."
What's the strangest thing Radiske can't live without? A pair of nail clippers.
"It seems small, but I get really nervous if I'm here and I don't have them, because you can't ask someone to borrow them, and it really bothers me if I can't cut my nails." . "
In Louisiana, Lance Nacio is preparing for another trip to the Gulf of Mexico aboard his 65-foot shrimp boat, Anna Marie. His crew isn't there, but Nacio said they all use roughly the same gear.
"I wear Grundéns," he said of his oil pants. "They're not really popular, a lot of people will use cheaper knockoffs or whatever, but I like the Grundéns for their quality."
Along with his Grundéns, Nacio and his crew wear the ubiquitous white boots of southern shrimpers.