Ingelfinger Returns to His Career Roots as a Kalispell Area Wildlife Biologist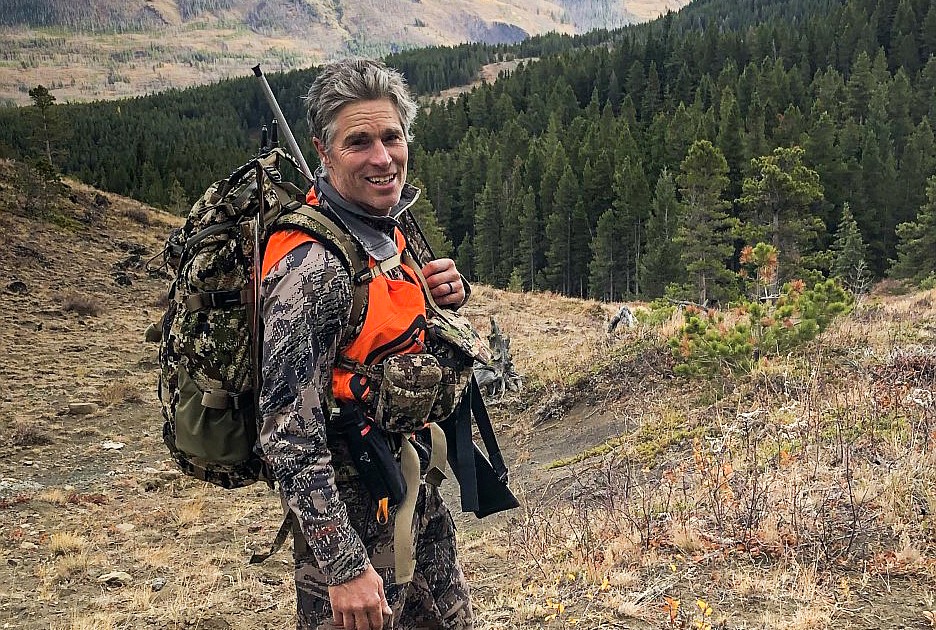 Sometimes, no matter how difficult or easy, a career change makes sense.
And when the opportunity arose for Franz Ingelfinger to revive a specialty not only of primary interest, but also central to his academic focus, an opening in northwest Montana to resume wildlife biology served one of those sensitive situations – that choice being easy.
Ingelfinger has worked with Montana Fish, Wildlife and Parks since 2016 as a restoration ecologist, already living in the Flathead Valley.
Overall, he has worked in the natural resources field for over 20 years, having earned a master's degree with an emphasis on wildlife management from the University of Wyoming.
Now returning to those roots, he officially swapped roles last month at the FWP to begin serving as the Kalispell Area Wildlife Biologist.
He joins a team of similar staff dotting Region 1 in the northwest of the department.
"I think everyone's career in wildlife and natural resources, you know, takes a circuitous route," Ingelfinger told Inter Lake recently while vacationing in Colorado. "I had wildlife training."
Restoration ecology aims to help restore ecosystems, so as to return fish and wildlife habitats to their natural, unimpacted iterations.
Rather, wildlife biologists assess and manage the animal populations living in these habitats. The two work hand in hand but remain separated.
Ingelfinger said he worked at the latter for about 15 years after leaving UW.
This led to work in Massachusetts, where he first settled into restoration ecology with the Commonwealth Department of Fish and Game.
Massachusetts eventually delivered Ingelfinger and his family across the country to Montana.
Joining FWP in Region 1, Ingelfinger said his work previously focused on collaborative efforts between the department and the Bonneville Power Administration, habitat management and restoration. Lately he has helped reintroduce sharp-tailed grouse west of the Divide.
"That's where I kind of got my feet on the ground here," he said of joining the department in 2016. "Heart."
FWP Region 1 is headquartered in Kalispell, with additional offices in the Libby and Thompson Falls area. Ingelfinger said he is joining a team of wildlife biologists based in both field offices, as well as another based in Eureka.
Overall, they are responsible for the state's wildlife management efforts in most of Flathead, Lake, Sanders, and Lincoln counties. The region includes parts of Missoula and Powell counties.
Ingelfinger said his scope for FWP essentially covers wildlife management efforts in the greater Flathead Valley area, including much of the Bob Marshall Wilderness Complex.
Outside of work, Ingelfinger, his wife and two teenage boys are active – outdoors – from hunting and fishing to hiking and rock climbing.
With his children being members of the Glacier Nordic Ski Team, Ingelfinger said he has coached other members of the club's prep team during winters for the past five years.
Back at work, two main bonuses are now in play for Ingelfinger in the new position, he said.
"I have a sort of 'A' team of biologists that I work with and learn from," Ingelfinger said.
"And then I think the other bonus is that I'm working with a very passionate audience about a resource that I'm also passionate about," he added.
Reporter John McLaughlin can be reached at 758-4439 or [email protected]