Macduff Shipyards Completes Fruitful Vine Vessel For Owners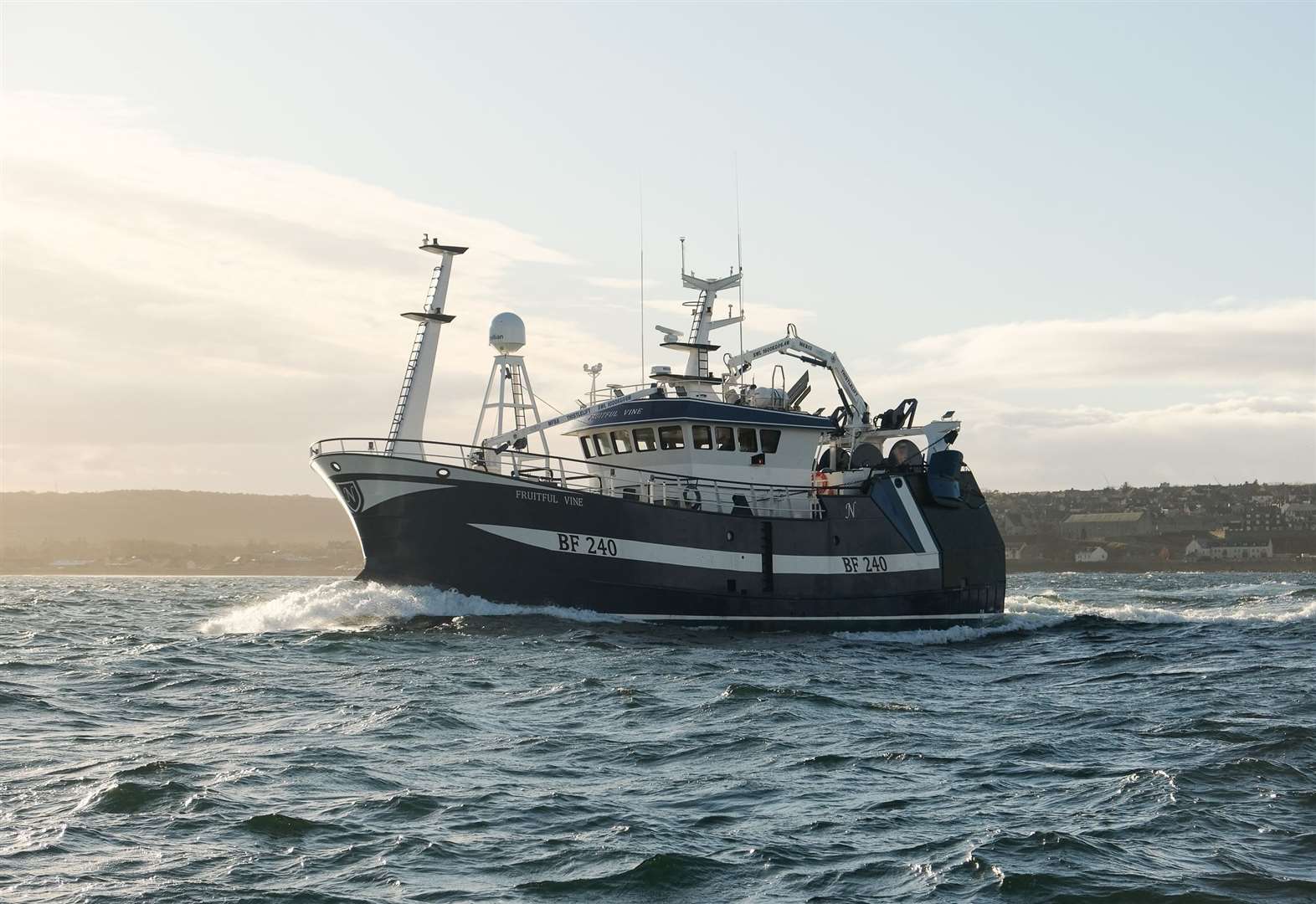 Macduff Shipyards recently turned over their latest new build fishing vessel Fruitful Vine (BF 240) to owners Nicol Fishing.
This new build replaces her old fishing boat of the same name, which was built by the yard in 2010 and is intended to fish around the Scottish coasts, occasionally trawling in pairs alongside the family's other fishing boat, the Steadfast Hope (BF 340).
Fruitful Vine is a sister ship to the Orion and was originally intended to be built from the shipyard's previous 24.5 meter hull model, but during the first design phase a decision was made to redesign the bow of these vessels based on the preliminary results of a tank test program. which the shipyard and Macduff Ship Design were leading for another project.
A spokesperson for Macduff Shipyards said: "A rapid study was conducted by the Wolfson unit in Southampton using CFD technology to compare the proposed new bow with the previous model with the results showing a marked decrease in strength of the hull at steam speeds, as expected.
"After that, the hull shape was streamlined and finalized by Macduff Ship Design who then produced a full set of steel construction plans, conducted the tilt experiment, and produced the ship's stability booklet.
"The hull fabrication was carried out in Macduff with the construction reviewed and verified by the Sea Fish Industry Authority and the Maritime and Coastguard Agency."
The hull of the Fruitful Vine is constructed entirely from steel, with the exception of the wheelhouse and masts, and features a double bilge hull shape, aft stern and modern bow designed to cut cleanly through the sea with less energy. , which reduces fuel consumption and emissions. as well as increased crew comfort.
The spokesperson added, "In general terms, the layout of the fruity vine is similar to some of the other recent new builds produced by the yard.
"Below deck are the cabins, engine room, fish hold and a large freshwater tank forward of the collision bulkhead.
"Above the deck is the after shelter, galley / mess and side passage area, the fish processing area, then the forepeak where the trawl winch is located.
A bespoke hydraulic deck machinery set was manufactured by the yard including a triple barrel winch with increased drum size to accommodate pair fishing gear, two split net drums, two bagging winches, two small gear handling winches, a cod lifting winch and an anchor windlass.
"Thistle Marine of Peterhead supplied both the landing crane and the power pack crane, both with a slewing ring base.
---
Do you want to respond to this article? If yes, click here submit your ideas and they can be published in print form.
---