mangaluru: Diesel price and climate change bring fishing season to a premature end | Mangaluru News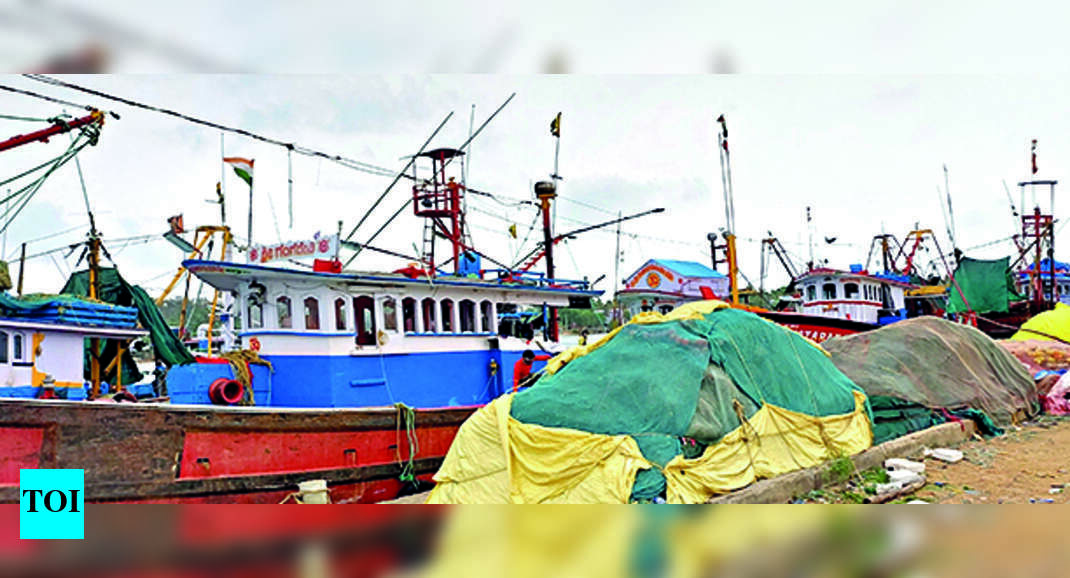 Mangaluru: As the price of diesel continues to move north and the size of fish catches shrink, hundreds of deep-sea trawlers and purse seiners are signaling an early end to
fishing activity
for the season this year.
Sources said that at least 25% of offshore trawlers and 50% of purse seiners cease activity earlier. The Karnataka government declares a 61-day
fishing
holiday from June 1, when mechanized vessels are prohibited from undertaking fishing to facilitate fish breeding. These restrictions do not apply to traditional
fishermen
, who use small motorized (up to 10 hp) or non-motorized boats. Dakshina Kannada has 3,239
fishing boats
.
Fish catches
were good until January, but have since fallen. Karnataka Fisheries Development Corporation Chairman Nithin Kumar told TOI, "There are several reasons for this situation. Climate change has impacted fish catches, which have been good from August to January compared to pandemic years. Since February, at least 70% of boat owners have been struggling to do business and one of the reasons is rising diesel prices, despite the state government granting a sales tax exemption for mechanized fishing. »
He explained that when an offshore
fishing boat
goes on a 10-day trip, it needs around 6,000 liters of diesel. The owner needs to get fish worth Rs 6 lakh to Rs 6.5 lakh per trip to break even. In the past, fish catches were low from November to January.
Experts from the Department of Fisheries, the College of Fisheries and the Central Marine
Fisheries Research
Institute should investigate the reasons for the decline in fish catches, he said, adding that the government should conduct a study. and fix the number of boats to avoid overfishing.
Dr Sushmitha Rao, deputy director of the
fisheries department
, said owners with larger fleets manage to send at least one boat for fishing. The
sea
has been choppy for 2-3 days. With the price of diesel rising, it is important to get a good grip to sustain the business, she added.