MNR closes access to most rivers and streams in years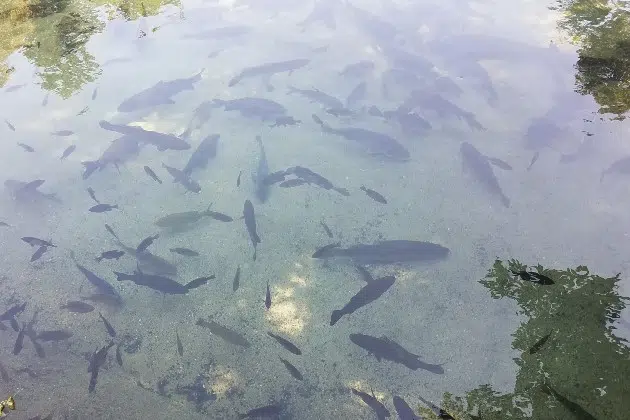 (KNSI) – The Minnesota Department of Natural Resources is asking anglers and boaters to stay away from several streams, creeks and rivers to protect breeding fish. Fish biologists say walleye and other fish move through running water.
MNR fisheries management consultant Jon Hansen says the closures are a proactive approach to protecting fish from poachers or disturbance during spawning.
"There are other seasons that are open like sucker and some tough fish seasons. And it is a popular opportunity for people. The fact that so many walleye are aggregated in this area could potentially attract some activity through other sucker-focused harvesting. A lot of law enforcement find it really helpful to just try to keep people out of there. So there is no such temptation.
The DNR has the highest number of steam shutdowns in years. Hansen says it's because of the weather.
"Spring is so late that it's actually possible for the walleye opener to pass just as the fish are spawning. And so, that's why there's an unusual number. This adds that extra potential protection needed for these fish.
The DNR will have signs posted at river and creek access points and closed areas. To see which areas are closed, Click here.
___
Copyright 2022 Leighton Enterprises, Inc. All rights reserved. This material may not be broadcast, published, redistributed or rewritten in any way without consent.