MONTI: Regulations to be tightened next year, 2023 allocation changes proposed | Local sports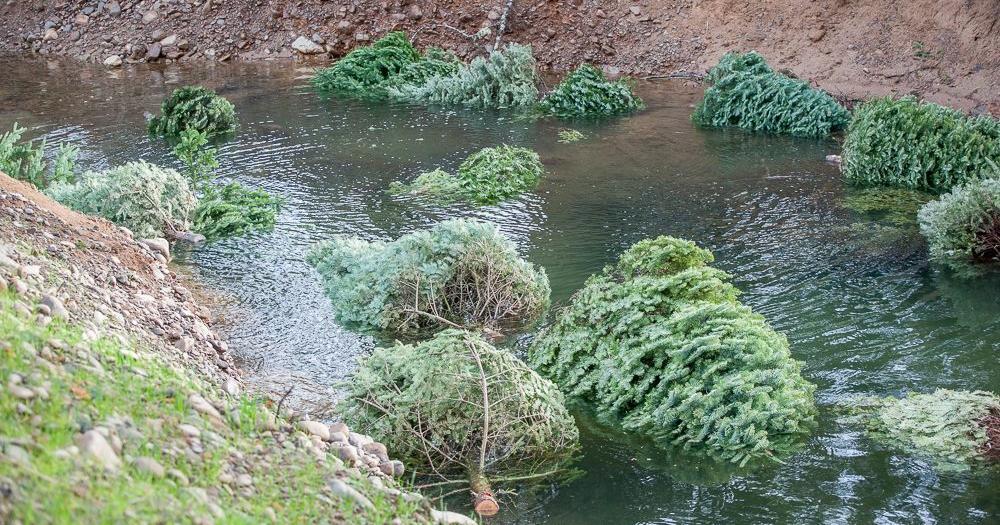 Fishermen will tell you, "There is an abundance of black bass and scup in the water. Buzzards Bay teams up with black bass anglers in the spring, and along the coasts of Massachusetts and Rhode Island, you can hardly let go of a line without catching these fish.
However, for the 2022 recreational harvest limit (RHL), the number of anglers allowed to fish will be reduced by 28 percent for black bass and 33 percent for scup coast-wide.
The exact impact this will have on 2022 regulations in Massachusetts and Rhode Island has yet to be determined, but it will sure bring more conservative regulations. More to come as these measures go through the regulatory process with States, Commission, Council (noted below) and NOAA Fisheries as they consider approving conservation equivalency proposals.
Earlier this month, the Mid-Atlantic Fishery Management Council and the Summer Plaice, Scup and Black Sea Bass Council of the Atlantic States Marine Fisheries Commission approved changes in 2023 commercial and recreational allocations of summer plaice, scup and bar during a joint meeting Meet; visit www.mafmc.org/briefing/december-2021. The approved changes are intended to better reflect the current understanding of the historical proportions of commercial and recreational catches and landings.
Current commercial and recreational allocations for the three species were established in the mid-1990s on the basis of historical proportions of landings (for winter flounder and bass) or catch (for bluefin tuna) in each area. The board and the board of directors developed this amendment in part in response to recent changes in the way recreational catches are estimated by the Marine Recreation Information Program (MRIP), which has resulted in a revision of the series. chronological recreational data going back to the 1980s. This created a mismatch between the data that was used to define allocations and the data currently used in management to set catch limits.
The amendment contained a range of allocation alternatives, with options that would maintain current allocations and a variety of options to revise allocations based on updated data using the same 'base years' (the periods used to define current allocations). The board and council ultimately voted to revise the allocations using the original base years updated with new data.
In an opinion letter, the Rhode Island Saltwater Anglers Association (which has 7,500 affiliate members in Connecticut, Massachusetts and Rhode Island) suggested that the board and commission use years of more recent data to better reflect current conditions, especially climate change. impacts and movements of fish. The use of more current years was rejected by council and council. In addition, the association advocated for no quota transfer between sectors, indicating that if a sector cannot catch its quota, the fish are probably not there, and it is good practice to conservation not to encourage harvesting with quota transfers.
For more information on the Sector Species Amendment and Tables and State Allocation Changes, visit shorturl.at/knATY.
These changes will cause the distribution to shift from the commercial sector to the recreational sector. However, as the winter flounder and bass fisheries will shift from landings-based allocations to catch-based allocations, the current and revised allocations for these species are not directly comparable. Landings-based allocations are based on the harvest from each area only. Catch-based allocations are based on each sector's harvest plus dead discards.
Streams populated by trout and salmon
Rhode Island's Department of Environmental Management began stocking local waters late last week with rainbow trout and Sebago Atlantic salmon.
Stocked ponds include Barber Pond, South Kingstown; Silver Spring Lake, North Kingstown; Meadowbrook Pond and Carolina Trout Pond in Richmond; Carbuncle Pond, Coventry; Olney's Pond, Lincoln Woods State Park, Lincoln; Roundtop Ponds, Burrillville; Simmons Mill Pond, Little Compton; Wacthaug Pond, Charlestown; and Willet Avenue Pond, East Providence.
'Trout trees', fishing and fly tying lessons
The Rhode Island Chapter of Trout Unlimited will be collecting recycled post-New Year Christmas trees for their Trees for Trout program on Saturday, January 8 from 9 a.m. to 2 p.m. at Arcadia Check Station, Route 165, Ten Rod Road, Exeter, IR
This collaborative project between Trout Unlimited (TU) and the Rhode Island Department of Environmental Management (DEM) uses recycled Christmas trees to improve habitat for wild trout and other aquatic organisms. Trees are strategically placed in streams and rivers to reduce erosion, provide refuge habitat, and stabilize stream banks.
At the tree drop-off point within the Arcadia Control Station, RI DEM staff and TU volunteers offer beginner fly fishing and tying lessons. All material will be provided. Fly tying lessons will be offered at 9 a.m., 10 a.m. and 1 p.m., with introductory freshwater / fly fishing lessons offered at 11 a.m. and 2 p.m. Indoor fishing activities for children such as fishing magnetic and a species identification game will be offered throughout the day.
Where's the bite?
Cod and tautog fishing. Doug Wade of Watch Hill Outfitters said, "The cod bite has been pretty good off Block Island with customers reaching their limit (10 fish / person / day, minimum size 21 inches). The action had been uninterrupted last week. Tautog fishing remained strong, however, turbid water conditions with the high seas put a damper on the bite last Friday. But before that, the fishermen caught the tautog.
Striped bass fishing has been good off the beaches of South County, with anglers catching bass on the beaches and jetties. The water is still quite warm, 54 degrees ahead. The water in the Pawcatuck River was 49 degrees so the ocean has not cooled down yet. "Fish find it more comfortable in the ocean because it is warmer than our bays and estuaries. Once the inland waters get warmer, we should see an influx of striped bass. Said Wade.
Freshwater fishing in stocked ponds should be good next week. Synthetic baits (like PowerBait) are the bait of choice in ponds stocked for a few weeks because fish are used to eating synthetic feed in the hatchery. Once the fish are acclimatized, natural baits are recommended.
Dave Monti holds a captain's license and a charter fishing license. He sits on various boards and commissions and owns a consulting business focused on ocean cleanliness, habitat preservation, conservation, renewable energy, and fisheries issues and clients. Send fishing news and photos to [email protected] or visit www.noflukefishing.com.