NFI Red Crab Council renews commitment to improve crab fishing in China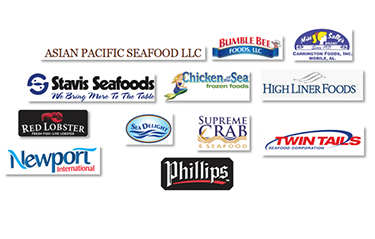 The National Fisheries Institute (NFI) Red Crab Council, along with its partner Ocean Outcomes (O2) and Tao Ran in China, announced the renewal of an annual contract for a comprehensive red crab fishery improvement project (FIP) in China, keeping the work on track.
The renewed FIP focuses on improving crab production in Fujian Province, which is the main red crab harvesting region in China. The work is funded by the NFI Red Crab Council, a pre-competitive collaboration focused solely on the sustainability of the swimming red crab, by assessing a fee on its members based on the number of pounds they import each quarter.
Newport International President Anjan Tharakan, who chairs NFI's Red Crab Council, said the collective and its partners, O2 and Tao Ran, remain committed to pursuing sustainable practices in the red crab fishery.
"For a number of years the red crab fishery has faced adversity from things like the pandemic, the market and prices," Tharakan said. "But none of the companies we partner with, and certainly not O2 or Tao Ran, have lost sight of the importance of working hard for the most sustainable fishery possible. I have said it before and I will say it again. If nothing, it's a committed group.
O2 Founder and CEO Rich Lincoln echoed Tharakan's sentiments, noting that "despite all the external challenges this PIF has faced, we have never changed our ultimate goals."
"We have dedicated companies supporting the work and experts on the ground doing it. The continuation of this contract keeps us on track to see the best science-based strategies for managing the red crab fishery in the Fujian region, "said Lincoln.
Fujian Zhangzhou red crab FIP status is updated twice a year on progresspeach.org.
Companies participating in the NFI Red Crab Council include Stavis Seafoods, Chicken of the Sea, Asian Pacific Seafood LLC., Bumble Bee Foods LLC., High Liner Foods, Sea Delight, Supreme Crab and Seafood, Twin Tails Seafood Corporation, Phillips Foods, Miss Sally's Brand, Red Lobster and Newport International.
Photo courtesy of the NFI Red Crab Council