Northern Lights: The COVID Trail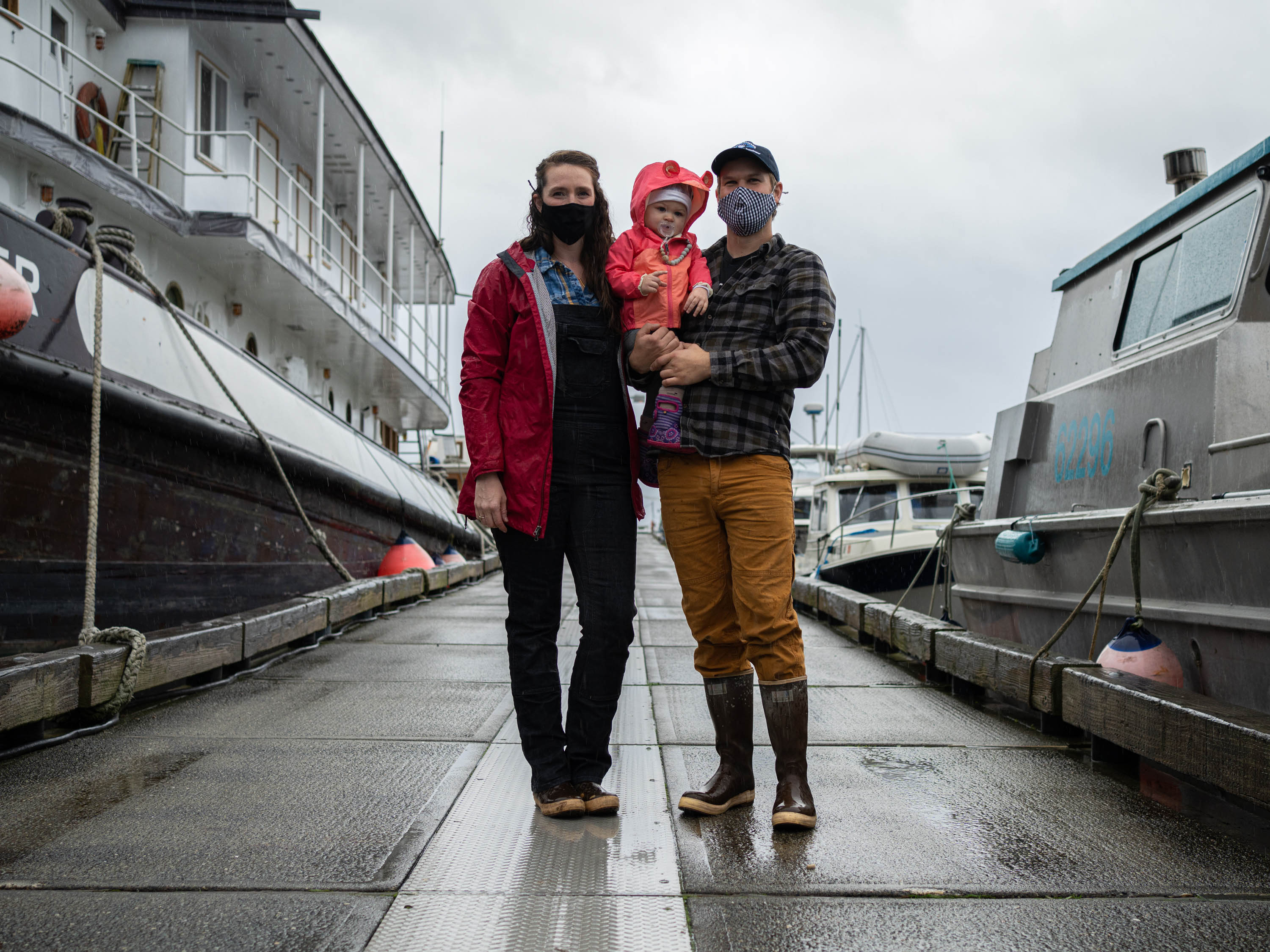 America's largest seafood-producing state continued to work during the covid-19 pandemic, but under difficult and ever-changing conditions. Seafood consumers were unable to eat out, but became hungrier than ever for everything from king crab and Alaskan pollock sticks to canned salmon. For at least nine months, retail seafood sales have risen 20 to 30 percent from pre-pandemic levels – a sales increase that is higher than any other part of the grocery store. These increases tell the story of strong demand, but also of the hard work and sacrifice that allowed boats to fish, working processing lines, and shippers to move product to where it was needed.
To better understand how covid-19 affects the industry, the Alaska Seafood Marketing Institute commissioned McKinley Research Group (formerly known as McDowell Group) to produce a series of surveys and backgrounders.
Mitigation and response costs
Fortunately, Alaska's winter / spring fisheries in the Bering Sea and Aleutian Islands were already underway when covid hit in early 2020, limiting the initial impacts in these massive fisheries. As the peak summer salmon season approaches, processors and fishermen have rushed to put new protocols in place and have spent a lot to protect workers and communities. Sporadic epidemics have occurred, but the fisheries that were once involved have been widely hailed as successful.
Our research indicates that Alaskan seafood processors spent around $ 70 million in 2020 to mitigate the spread of the virus through quarantines, charter trips and other measures. Seafood fishermen who responded to a separate ASMI survey reported spending an average of $ 9,350 per vessel on covid mitigation in 2020, while 82% said they expected the costs of covid-19 are the same or greater in 2021. The uncertainty has also led to a decrease in the number of fishermen on the water. Alaska Department of Fish and Game crew license sales data shows a 31% drop in commercial crew license sales from 2019.
Sadly, covid-19 cases exploded across the country in late 2020, just before the start of the winter / spring 2021 fisheries. Despite numerous precautions, including pre-work quarantines, charter trips and regular testing, several of the Alaska's largest seafood processors have experienced disease outbreaks. Rapid responses and expanded vaccine distribution have contained and mitigated the spread of epidemics. However, due to the high costs associated with recruiting thousands of workers for these winter fisheries, as well as the response costs associated with outbreaks and mitigation measures that will continue throughout the year, the price of mitigation for transformers in 2021 is expected to exceed $ 100 million. .
Relief payments
The worst impacts of the pandemic have been mitigated by government aid payments to businesses and individuals, but a patchwork of programs and inconsistency in access has left many processors, fishermen and coastal communities struggling.
About a quarter of the fishermen who responded to our survey said they received relief payments (excluding the paycheck protection program) that covered their losses from the pandemic, with another quarter having received payments of relief not reaching this threshold. Two-thirds of seafood processors said they had received some relief from Covid (excluding PPP), but these payments only covered on average 24% of the impacts of the pandemic. And none of the processors reported it covered more than 35%.
The additional costs extended beyond fishing vessels and processing plants. Expenses and logistical challenges have piled up for the seafood industry around the world as the pandemic has altered consumers' buying habits and caused global cargo congestion. A particular challenge for the Alaskan industry has been the covid-19 inspection protocols at ports in northern China which are hubs for seafood reprocessing.
Impacts on income
The abrupt closures of food services in March 2020 created an unprecedented shock, with many seafood sales channels disappearing overnight. Cash that could move into the grocery store, online, and drive-through restaurants have done well. Other products more reliant on full-service restaurants and cafeterias suffered, including sablefish, halibut, Pacific cod and flatfish, such as plaice and sole.
Although some species saw high prices in end markets, the ex-boat prices for fishermen were affected by higher costs, market uncertainty and other factors. Preliminary data suggests that Alaska's catches were worth 20-25% less in 2020 compared to 2019. About half of this decline was related to lower harvests (in addition to covid, Alaska experienced one of the lowest returns of salmon since the 1970s), but lower prices also hit fishermen hard, with over 90 percent of fishermen surveyed saying that covid-19 negatively impacted the price excluding ship they received.
Current effects
The operational challenges of covid-19 persist and the associated costs are piling up to be worse in 2021 than in 2020. On the positive side, fishing is expected to be better thanks to a stronger salmon forecast and increased limits groundfish catch. Growing demand for retail seafood did not make up for lost foodservice sales, but the pandemic helped meet the industry's strategic marketing goals of bringing seafood to the table. more people and demonstrate how they can be easily prepared at home. One thing is certain: Alaskan fishermen and processors will continue to work hard to safely and sustainably meet the insatiable demand for wild Alaskan seafood.
Dan Lesh is a research consultant for McKinley Research Group. He lives in Juneau, Alaska.