Taita County Taveta and Kemfri join in project to increase fish stocks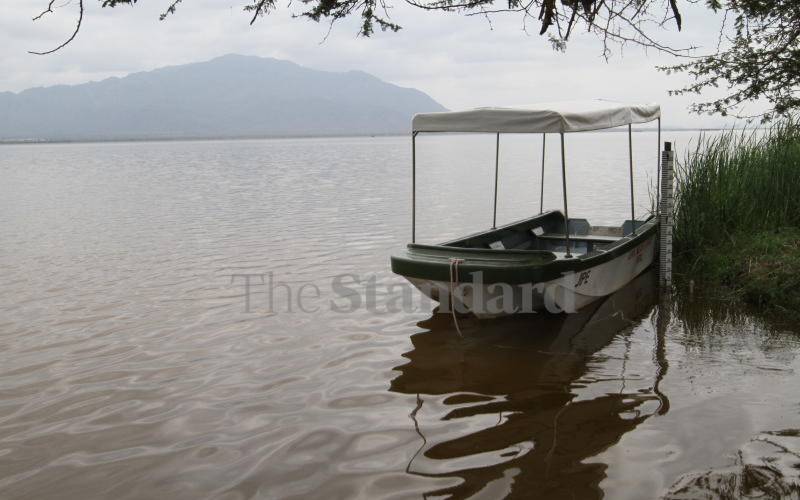 The Taita Taveta County government donated 20 fishing nets for small-scale fishermen and a motorboat for monitoring Lake Jipe and Lake Challa.
The donation comes as scientists from the Kenya Marine and Fisheries Institute (Kemfri) have denounced the decline of tilapia fish stocks in Lake Jipe, which is on the border between Kenya and Tanzania.
Overfishing and illegal fishing are responsible for declining fish stocks. Researchers from the Mombasa and Kisumu Kemfri centers also noted that there were plenty of fish in Lake Challa as it has not been fully exploited.
"There is a need to halve stocks to allow fish to regenerate faster," said Kisumu-based Kemfri researcher Dr Chrispine Nyamweya.
Activities such as overfishing, invasive plant growth, severe siltation and declining water from clogged channels have conspired against the lake, they noted.
For several years, marine experts and conservationists have called on county and national governments to step in and save Jipe.
Agriculture, Livestock and Fisheries Director Davis Mwangoma yesterday said the four-mesh nets, which are the size recommended by the Fisheries Management Act, will help boost the county industry, which depended on outside supply to meet demand.
Speaking at the handover of the nets, Dr Mwangoma said it would now be easy for the county to patrol the lakes to ensure fishermen are following regulations.
"Nets with small holes and tiny hooks led to the fishing of immature fish and fingerlings, thereby inhibiting the regeneration of the fish population," he said.
The CEC has also issued a certificate of ownership to the beach management units of the two lakes.
The Lake Jipe tilapia, scientifically named Oreochromis Jipe, is listed as critically endangered by the International Union for Conservation of Nature.
Dr Nyaweya said most of the fish in Lake Challa are found at a depth between 20 and 40 meters which makes it difficult for fishermen to harvest.
The study on the two lakes indicated that Challa has the potential for cage culture, but noted that the current stock should be exploited first.
"With a depth of around 100 meters, specific fishing gear must be used. The type of gear that can be used will be detailed in the final report.
"The lake is clean and the fish are clean with no pathogens and therefore the fish from this lake can be used as one of the export items from the county," the report said.