Traffic congested Schull pier puts fisherman at risk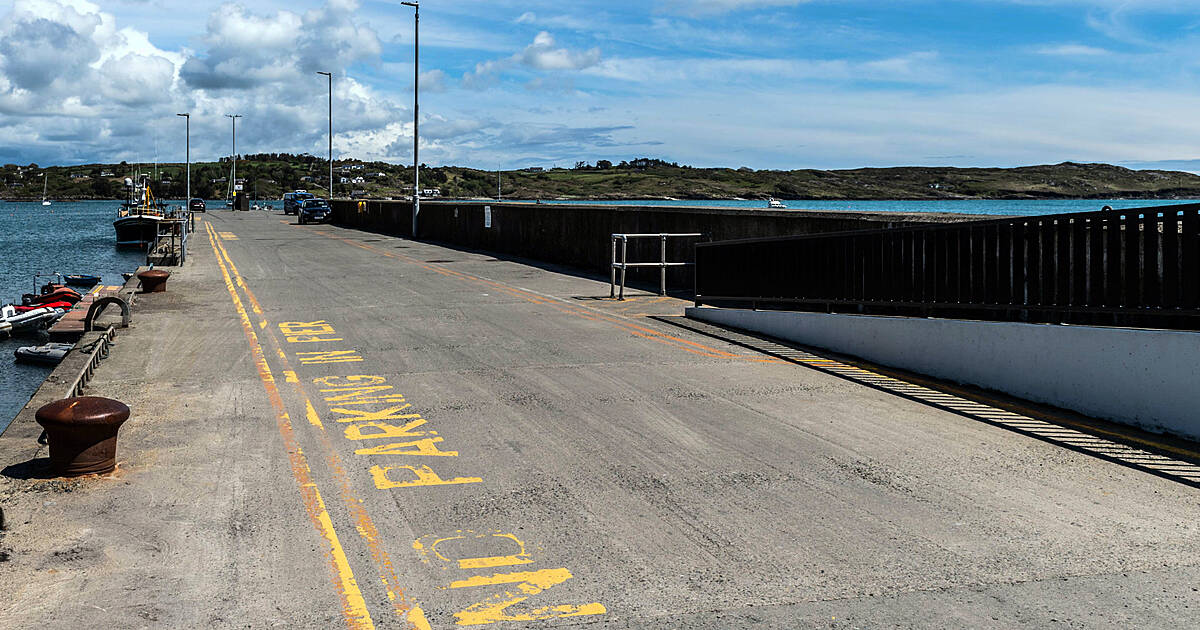 The safety of Schull's fishermen is threatened, according to Social Democrat Cllr Ross O'Connell.
"We all love to see people visit the area every summer, but Schull Pier is treated more as a drive-thru than a real working pier during the summer months," the councilor said at a recent meeting of the West Cork municipal district.
"It is dangerous and totally unnecessary considering that there are beautiful walks north and south of the pier, and it presents a dangerous working environment for fishermen," he added.
Although there is a sign on the wharf warning of the existence of various regulations, the advisor said: "It goes unnoticed and is not enforced.
As long as people run on the pier, up and down the pier and jump off, fishermen will be forced to bypass these dangers, he said.
Photographs showing how people park directly on faded yellow lines were produced and Cllr O'Connell also showed how fishermen have no choice but to unload their catch by scaling other boats moored at the pier .
"Fishing is considered the most dangerous industry in which to work, followed by construction, but on a construction site at least there is a site office, people use PPE and workers must have obtained a permit. -pass sure, "said Cllr O'Connell.
Other busy fishing harbors – such as Union Hall and Baltimore – successfully combine commercial fishing with the recreation industry, he added. But to make it work in Schull, he suggested that fishermen be given priority parking at the pier.
The impact this has on the local fishing industry cannot be underestimated, he said. This has already prompted major boat owners to operate out of Union Hall and Castletownbere.
"There are still seven inshore fishing boats working out of Schull, and just because they are outnumbered by the vast expanses of visitors coming to the town each year, that doesn't mean they shouldn't be prioritized or ignored, "said Cllr O'Connell, who urged the Council to do everything possible to protect their livelihoods.
Failure to fix the pier's problems – namely being crowded with motorhomes, jeeps and cars – not only causes an obstruction, he said, it also puts people's lives at risk. in danger, especially children who might not be aware. the danger of playing on a working jetty.