Why does New Zealand allow foreign vessels in our ports?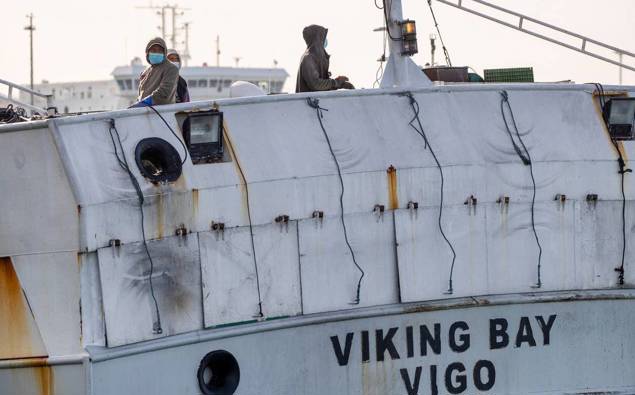 So yesterday, a second foreign-flagged fishing vessel filled with Covid docked in a New Zealand port.
Last week, it was the docking of Viking Bay in Wellington, with about fifteen foreign crews infected with the Covid. And yesterday, the Playa Zahara docked in Christchurch, with sixteen cases of Covid. And like the Viking Bay crew, most of these Indonesian sailors are now accommodated by the taxpayer at MIQ, at the Sudima Hotel.
Has the Wellington cardigan crowd gone crazy? What the hell is happening?
Fishing industry group Deepwater Blue rightly explains why New Zealand allows foreign fishing vessels to enter our ports when they are not fishing in our waters. Why do we allow them to recrew in this country? They are not part of our supply chain. These are not freighters plying the Pacific.
So why is the administration allowing these fishing boats to use New Zealand. It is inviting danger to our door.
In the grip of a pandemic, how does all of this make sense?
We are raising the stakes on a Covid epidemic, without any economic benefit.
Meanwhile, many Kiwi returnees cannot directly access MIQ. Since when did we become the infirmary of the marine world?
I agree with Des Gorman who thinks these crews should be forced into quarantine on their ships.
But to add insult to injury, not only have we opened our MIQ doors to them, but we're footing the bill.
Chris Hipkins' office said section four of the Health Act prohibits these sailors from being billed for their stay at MIQ. Sorry? Why did not a health ordinance burn this anomaly?
Hipkins' office said they would discuss with the shipping company the possibility of contributing to the costs. Thank you for your kind donation.
But the biggest problem is why do we play roulette? We only have to look in Australia to see how insidious the Delta variant is.
The strategy designed to keep the virus out of the country is undermined, in a spirit of kindness. New Zealand is unnecessarily exposed to excessive risk.